Some of Costa Rica's best beaches are found on the Pacific coast.
Unlike the Caribbean coast, which measures just 212 km (132 miles), Costa Rica's Pacific coast measures 1,016 km (631 miles).
Not surprisingly, it's filled with beautiful beaches. There are white sand beaches and golden beaches. Famous beaches and hidden beaches.
But no matter where you go, you'll enjoy warm tropical water and fabulous sunsets!
See also: Best Beaches on Costa Rica's Caribbean Coast
Best Beaches on Costa Rica's Pacific Coast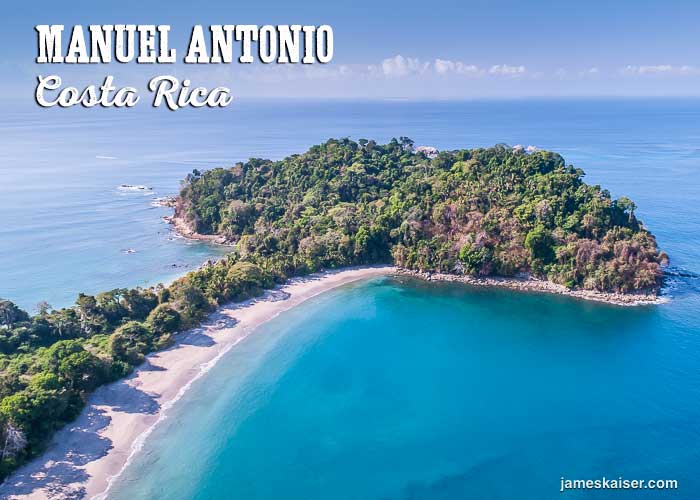 Manuel Antonio
Any discussion of Costa Rica's best beaches inevitably involves Manuel Antonio. This stunning beach, protected by a national park of the same name, is framed by a lush crescent bay.
Just west of the beach is imposing Punta Catedral (Cathedral Point), a rocky headland that shields the beach from powerful waves. Because the water here is consistently calm, it's a terrific choice for families with young children.
The surrounding national park, meanwhile, is filled with incredible wildlife. Look up in the trees — you'll spot white-faced monkeys, howler monkeys, green iguanas and sloths. Manuel Antonio National Park is also one of the few places in Costa Rica home to a healthy population of endangered (and adorable) squirrel monkeys.
---
Islas Tortuga
Lying just off the southeastern tip of the Nicoya Peninsula are the Islas Tortuga ("Turtle Islands"). These uninhabited islands are home to some of the most pristine beaches in Costa Rica.
If you like white sand beaches, turquoise water and palm trees swaying gently in the breeze, your inner Robinson Crusoe is going to love the Islas Tortugas. Boat tours to the islands depart daily from the town of Montezuma, located near the southern tip of the Nicoya Peninsula.
---
Santa Teresa
Santa Teresa is famous for three things: beautiful beaches, great surf and Gisele Bündchen (who owns a villa in the hills above town).
Located near the dramatic southern tip of the Nicoya Peninsula, Santa Teresa combines stunning natural beauty with an upscale backpacker vibe.
Because it remains relatively hard to get to, Santa Teresa is not overrun with "sun-and-fun" tourists who arrive en masse via budget package deals. Instead, this rugged area lures more adventurous travelers in the backpacker/hippie/surfer mold.
Although it takes some effort to get to Santa Teresa, the gorgeous beaches are worth it. In fact, more than a few of the town's residents arrived on vacation and never left.
---
Nosara
Nosara technically refers to the small town of Nosara 5 km (3 miles) in from the coast. But for most travelers "Nosara" is synonymous with Playa Guiones and Playa Pelada, two beautiful light sand beaches separated by a rocky headland.
Surfing and yoga are the most popular activities here, and set back from the beaches are a great mix of funky boutiques and upscale, healthy restaurants.
If you're an athletic free spirit looking for a rustic beach town with all the comforts of a Whole Foods, you're going to love Nosara. For many people, the picture perfect beaches and chilled out vibe make it one of Costa Rica's best beaches.
---
Tamarindo
One of Costa Rica's most popular beaches, Tamarindo is an action-packed destination famous for great beginner surf and a boisterous nightlife.
Tamarindo is also blessed with one of Costa Rica's best climates. Situated in the northern Pacific, its dry season stretches from November to May — longer than just about anywhere else in Costa Rica.
The only downside to Tamarindo is its popularity. There are lots of people and development. But that also means Tamarindo is home to a seemingly endless supply of terrific activities: sportfishing, ziplining, golf, spas, sunset cruises — you name it.
If you're looking for nonstop action and excitement, it's hard to beat Tamarindo.
---
Playa Flamingo
Playa Flamingo's combination of mellow surf and high-end development makes it one of the most family-friendly beaches in Costa Rica.
The powdery sand slopes gently into the ocean, and its western exposure delivers consistently lovely sunsets. Expensive homes and condos dot the hills on either end of the beach, and the overall vibe is upscale and relaxed.
If words like "hostel" and "counterculture" turn you off, you're going to love Playa Flamingo. Onshore there are great restaurants. Offshore there's great scuba diving, sailing and sportfishing.
---
Playa Conchal
Playa Conchal's sparkling white sand wraps around a gorgeous turquoise bay that's perfect for swimming or snorkeling.
Because it's tucked away just south of underwhelming Playa Brasilito, Playa Conchal is overlooked by many visitors. But for those in the know, it's paradise.
Several luxury hotels are set back from the tree-lined beach, helping Playa Conchal retain a natural feel.
---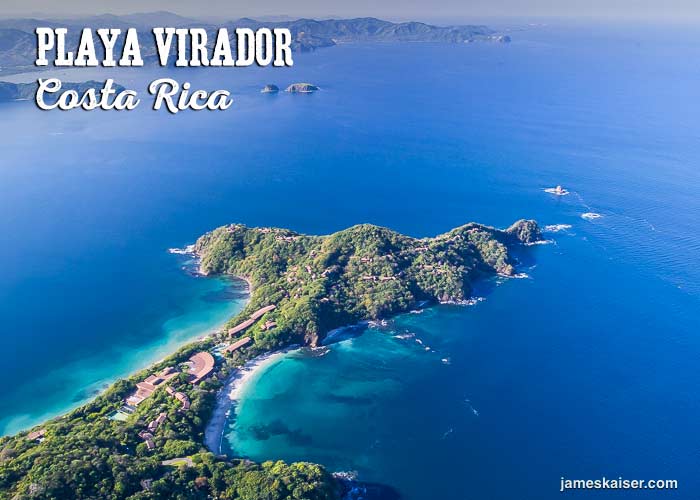 Playa Virador
This stunning white beach is one of Costa Rica's most accessible and inaccessible beaches. Sheltered by the tip of the stunning Papagayo Peninsula, Playa Virador is largely the domain of guests of the Four Seasons Resort, which commands the southern tip of the peninsula.
Although all beaches in Costa Rica are legally open to the public, the Four Seasons makes it as challenging as possible for non-guests to visit Playa Virador. If you're not paying upwards of $1,000 a night to stay at the resort, you can only access the beach via a series of long, steep stairways that deter all but the most dogged visitors. Four Seasons guests, meanwhile, simply walk a few meters from the swimming pool.
However you get to Playa Virador, you'll be treated to one of the most gorgeous beaches in Costa Rica.
Plan the Perfect Trip to Costa Rica
Order Costa Rica: The Complete Guide!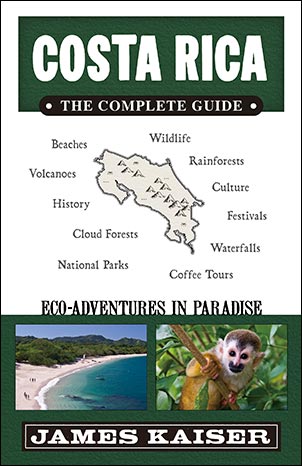 The #1 Costa Rica guidebook.Full-color and filled with insider tips.Plan the ultimate Costa Rica adventure!