Playa Conchal is one of the prettiest beaches on the Nicoya Peninsula. Its powdery white sand, composed of crushed seashells, wraps around a gorgeous turquoise bay that's perfect for swimming or snorkeling.
Because it's slightly hidden—you need to drive or walk along Playa Brasilito then head over a hill—Playa Conchal is overlooked by many visitors. But for those in the know, it's paradise. Not surprisingly, Conchal can get busy on weekends during peak season.
To get to Playa Conchal, head to the village of Brasilito. From the southwest corner of the soccer field, follow the road along the beach until you reach a steep, rugged hill that marks the northern end of Playa Conchal. (Four-wheel drive is recommended.) There's a small parking area just over the hill, and past the parking area the road continues to the southern end of the beach, which is almost always less crowded.
= Recommended
= Good Value

Best Luxury Hotels in Playa Conchal
Best Moderately-Priced Hotels in Playa Conchal
Plan the Perfect Trip to Costa Rica
Order Costa Rica: The Complete Guide!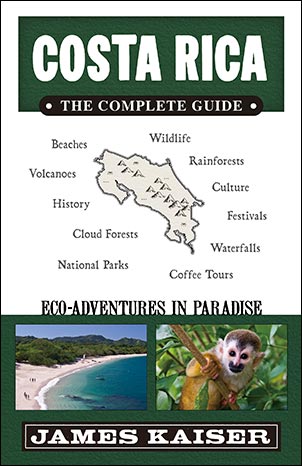 The #1 Costa Rica guidebook.Full-color and filled with insider tips.Plan the ultimate Costa Rica adventure!