Located just north of the southern tip of the Nicoya Peninsula, Santa Teresa is home to a series of big, beautiful beaches that offer some of the most consistent surfing in Costa Rica. Yet due to its remote location at the end of a series of bumpy dirt roads, Santa Teresa still feels mellow and low-key.
Unlike many beaches in the northern Nicoya, which have become cluttered with condos and mega-resorts, the vibe here remains rugged, rustic and natural. But Santa Teresa is no longer flying under the radar. The town is now a top destination for trend-setting surfers and backpackers, and a handful of celebrity homeowners—Gisele Bündchen, Mel Gibson—ensure that Santa Teresa regularly lands in the tabloids.
The downside: Santa Teresa is no longer a secret. The upside: It's no longer a barren outpost. These days there are a number of charming hotels, excellent restaurants and great yoga studios. For the moment, Santa Teresa exists in a Goldilocks state of development: not too little, not too much.
= Recommended
= Good Value

Santa Teresa Hotels – Luxury
Santa Teresa Hotels – Moderately Priced
Santa Teresa Hotels – Budget
Plan the Perfect Trip to Costa Rica
Order Costa Rica: The Complete Guide!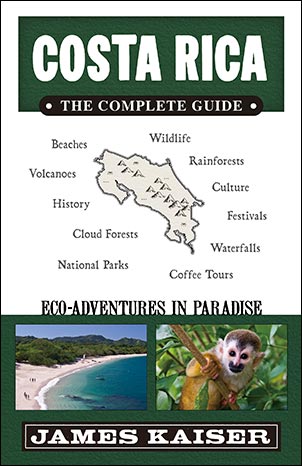 The #1 Costa Rica guidebook.Full-color and filled with insider tips.Plan the ultimate Costa Rica adventure!