Tamarindo is the most popular and developed town on Costa Rica's Nicoya Peninsula. It's home to a big, beautiful beach with great surf, gorgeous views and an abundance (some would say overabundance) of hotels, restaurants and bars.
The town is also surrounded by Las Baulas National Park, which protects endangered leatherback sea turtles that nest on nearby Playa Grande between October and February.
Between the beach life, the nightlife and the wildlife, it's no surprise Tamarindo attracts so many visitors. There's no shortage of great things to do.
Tamarindo History
Tamarindo has changed dramatically over the years. In the 1990s it was the remote domain of backpackers and surfers willing to make the bumpy, nine-hour trek from San José.
Following the expansion of the nearby Liberia international airport in the mid-1990s, "Sun-and-Fun" tourists began arriving in droves. Condos and gated communities began popping up around town, and before long Tamarindo became known as "Tamagringo."
When development ground to a halt after the 2008 financial crisis, concerned locals took the opportunity to pass a law prohibiting large-scale construction close to the beach. By that point, however, cutting edge backpackers and surfers had already decamped to Nosara and Santa Teresa. Today Tamarindo has settled into a mainstream, upscale groove.
Tamarindo Today
Although the town now boasts strip malls and traffic jams, rest assured that what originally attracted visitors — the beach, the surf, the scenery — remain as wonderful as ever. There's a reason why Robert August, one of the stars of the classic surf film Endless Summer (and a man who knows a thing or two about amazing surf destinations), decided to make Tamarindo his permanent home.
Yet despite its well-earned reputation for being "too developed," Tamarindo is sandwiched between two big, beautiful, uncrowded beaches: Playa Grande to the north and Playa Langosta to the south. As long as you're willing to wander a short distance away, you can still experience a place where the waves are uncrowded by day and nesting sea turtles lay their eggs at night. And if you have access to a car, there are plenty of terrific beaches nearby.
The bottom line is this: If you're looking for a mellow, rustic beach town, Tamarindo is not for you. Consider Playa Grande, Nosara or Santa Teresa instead. But if you're looking for a beautiful beach with great restaurants, a thriving nightlife and a bewildering array of activities — everything from sailing to surfing to spa treatments — there's a lot to like about Tamarindo.
---
Discover the best tours, adventures and restaurants in Tamarindo!
Plan the Perfect Trip to Costa Rica
Order Costa Rica: The Complete Guide!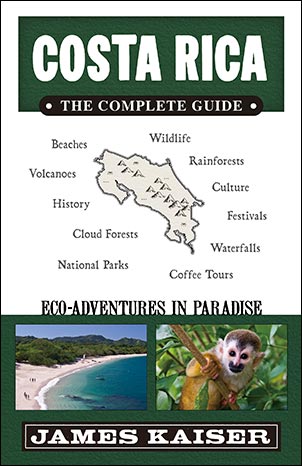 The #1 Costa Rica guidebook.Full-color and filled with insider tips.Plan the ultimate Costa Rica adventure!
---
Best Times to Visit Tamarindo
The best time to visit Tamarindo is during the dry season: December through May. You'll enjoy hot sunny days and virtually no rain. But those months are also the most crowded. Peak season is Christmas/New Years and Semana Santa. The busiest months are January, March and April. During these times expect higher hotel prices, crowded restaurants and occasional traffic jams.
If possible, plan your visit in early December, February or May. The weather is still great, but the beach isn't nearly as crowded.
November and June are also great months to visit Tamarindo. Although technically this is the rainy season, Tamarindo is located in one of the driest regions in Costa Rica. The rainy season starts later, ends earlier, and is much less rainy here than in other areas.
July is also a great time to visit if you hit veranillo — an annual weather phenomenon that brings two to three weeks of dry sunny weather. It's hard to plan for veranillo, however, because the exact timing shifts from year to year.
Hotels & Lodging
See my guide to Tamarindo's Best Hotels & Lodging
Tamarindo Photos
Tamarindo is home to some of the best beginner surf waves in Costa Rica.
Sunset surf session. Tamarindo enjoys gorgeous sunsets over the ocean.
An estuary separates Tamarindo from the much less crowded beaches of Playa Grande.
Kayaking among the mangroves in the nearby estuary.
Playing in the waves at sunset.
Discover the best of Tamarindo
Plan the Perfect Trip to Costa Rica
Order Costa Rica: The Complete Guide!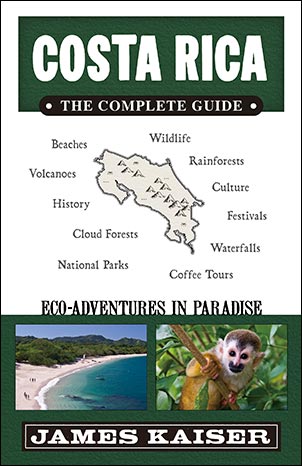 The #1 Costa Rica guidebook.Full-color and filled with insider tips.Plan the ultimate Costa Rica adventure!