Costa Rica is famous for beautiful beaches. With coastlines on the Pacific and Caribbean, it's home to some of the best playas ("beaches") in the world.
Costa Rica's coast is blessed with golden sand shaded by palm trees — and powdery white sand surrounded by offshore corals. Caribbean beaches that enjoy sublime sunrises — and Pacific beaches that glow with fiery sunsets.
Over the past decade I've spent researching Costa Rica: The Complete Guide, I've visited dozens of Costa Rican beaches.
I've hiked through dense jungle to reach remote hidden beaches.
I've taken rickety boats to stunning offshore islands.
I've flown in airplanes and helicopters to photograph the beautiful shoreline below.
Listed below are my picks for Costa Rica's best beaches.
Costa Rica's Best Beaches
Costa Rica's most beautiful beaches are located in northwest Costa Rica (Guanacaste, the Nicoya Peninsula) and the southern Caribbean (Puerto Viejo, Cahuita).
In both regions you'll find light sand, warm tropical water, and — when conditions are right — great surfing. There are beautiful playas throughout the country, but the concentration in these two regions sets them apart.
Along the central Pacific coast, Manuel Antonio National Park protects arguably the most beautiful beach in Costa Rica. And further south in Uvita, there are miles of beautiful, uncrowded beaches in Marina Ballena National Park.
On the lush Osa Peninsula in the South Pacific— a place more famous for terrestrial wildlife than golden sand – there are also a handful of stunning hidden gems.
The only region in Costa Rica not famous for beautiful beaches is the northern Caribbean coast. But it attracts thousands of nesting sea turtles. Witnessing sea turtles lay their eggs in the dark sand is remarkable. It's hard to imagine anything more beautiful than watching baby turtles hatch and scamper to the sea.
---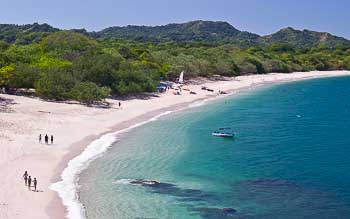 Costa Rica's Pacific coast, which is 1,000-km long, has dozens of stunning beaches perfect for swimming, surfing and sunsets.
---
Costa Rica's Caribbean beaches are famous for offshore corals, beautiful sunrises and tropical Rasta vibes.
---
It's no secret Costa Rica is home to world-class beaches. During peak season, however, it pays to seek out these uncrowded, overlooked gems.
---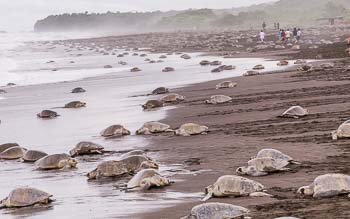 Costa Rica is a world leader in sea turtle conservation. On these beaches, trained guides show you the turtle nesting proceess up close.
---
Plan the Perfect Trip to Costa Rica
Order Costa Rica: The Complete Guide!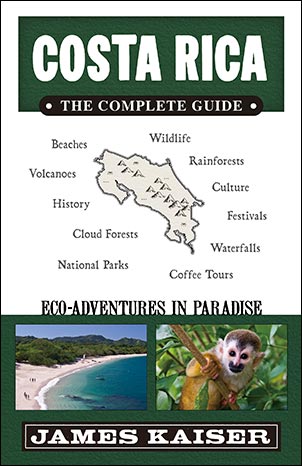 The #1 Costa Rica guidebook.Full-color and filled with insider tips.Plan the ultimate Costa Rica adventure!