This small seaside village, located just east of the southern tip of the Nicoya Peninsula, is famous for pretty beaches, a stunning waterfall and a funky, countercultural vibe. Although lots of beaches attract hippies in Costa Rica, none attracts as many as Montezuma. The town's main drag is filled with dread-locked vendors selling earthy jewelry, and most visitors have an abundance of hair, tattoos and conspiracy theories. There's even a local fire dancing school. The town's reputation is firmly established in its Spanish nickname: Montefuma (fuma is derived from the verb fumar, "to smoke").
But even if you're not pierced and tattooed in dozens of unlikely places, Montezuma still has a lot to offer. Unlike most beaches on the Nicoya Peninsula, which are generally big and long, Montezuma's beaches are small and separated by a series of rocky outcrops, giving them a more secluded feel. And when the waves are too big for swimming, you can always head to the nearby Montezuma Waterfall, the biggest, most spectacular waterfall on the Nicoya Peninsula. Another nearby waterfall, El Chorro, tumbles off a cliff onto a rocky beach a few kilometers east of town. Montezuma is also a great jumping off point for day trips to Cabo Blanco and Islas Tortugas.
= Recommended
= Good Value

Montezuma Hotels – Luxury
Montezuma Hotels – Moderately Priced
Montezuma Hotels – Budget
Plan the Perfect Trip to Costa Rica
Order Costa Rica: The Complete Guide!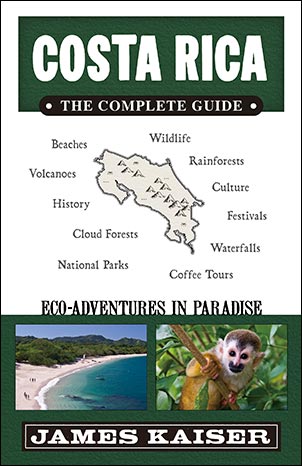 The #1 Costa Rica guidebook.Full-color and filled with insider tips.Plan the ultimate Costa Rica adventure!