The best Yosemite hotels are located in Yosemite National Park, but they're often booked during peak season in June, July and August. Fortunately there are several towns near Yosemite that offer private lodging. Along the park's western boundary are the towns of Groveland (Hwy 120), El Portal and Mariposa (Hwy 140), and Fish Camp and Oakhurst (Hwy 41). The small town of Lee Vining, lying at the eastern base of the Sierra Nevada Mountains, has several places to stay near Yosemite's Tioga Pass entrance.
Best Yosemite National Park Lodging
---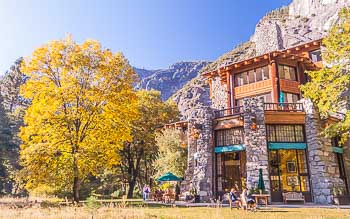 The best Yosemite hotels are located in the park itself. From budget tent cabins to luxury suites in historic lodges, there's no shortage of options. The only question is availability.
---
El Portal and Midpines are the closest towns to Yosemite Valley. If all the hotels in Yosemite Valley are full, staying here is a good option.
---
This former Gold Rush town, located 24 miles west of Yosemite National Park's Big Oak Flat Entrance, has several nice hotels and B&Bs. Located off Highway 120, Groveland is a good place to stay if you're driving from San Francisco.
---
There are about a dozen hotels in the small town of Mariposa, located 50 miles west of Yosemite's Arch Rock Entrance. The Gold Rush-era downtown is filled with boutiques, restaurants and tap rooms.
---
There are a handful of hotels in the tiny town of Fish Camp (population 59). Located two miles from Yosemite National Park's South Entrance, Fish Camp offers quick access to Yosemite's Mariposa Grove of Giant Sequoias.
---
Located 16 miles from Yosemite's South Entrance, Oakhurst is the largest town near Yosemite (population 3,000). It's home to chain stores, some local mom and pop shops, and the lowest gas prices near Yosemite.
---
Lee Vining is the closest town to Yosemite's Tioga Pass Entrance. Sandwiched between Mono Lake to the east and the base of the Sierra Nevada Mountains to the west, Lee Vining is home to a handful of basic hotels.
---
Plan the Perfect Trip to Yosemite!
Order Yosemite: The Complete Guide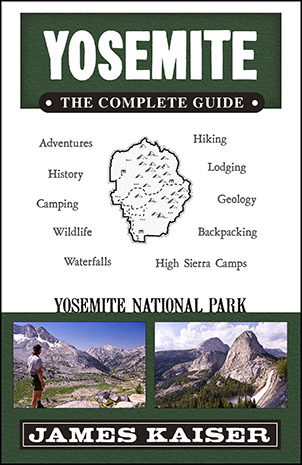 The bestselling guidebook to Yosemite.Full-color and filled with insider tips.Plan the ultimate Yosemite adventure!