There are about a dozen hotels in the small town of Mariposa, located 30 miles southwest of Yosemite's Arch Rock Entrance (45-minute drive). From Arch Rock Entrance to Yosemite Valley it's about 10 miles (15-minute drive). Founded in 1849 by gold miners, Mariposa fell on hard times by the end of the 20th century. For years it was mostly known as the last outpost of reasonably-priced gas and groceries anywhere near Yosemite Valley. Recently, however, Mariposa has become more upscale. Today the charming Gold Rush-era downtown is filled with boutiques, restaurants and tap rooms.
Mariposa Hotels
= Recommended
Plan the Perfect Trip to Yosemite!
Order Yosemite: The Complete Guide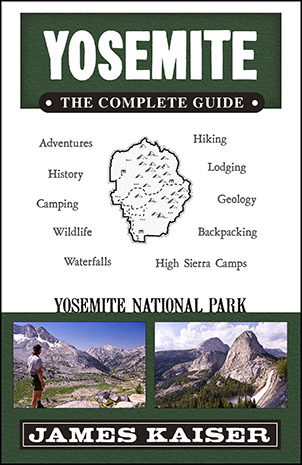 The bestselling guidebook to Yosemite.Full-color and filled with insider tips.Plan the ultimate Yosemite adventure!