Zion Lodge is the only hotel in Zion National Park. Located in the heart of Zion Canyon, this historic lodge is a terrific place to stay, but it's often booked months in advance—especially during the busy summer months.
If Zion Lodge is booked, consider some of the great hotels and bed and breakfasts just outside the park. Zion's South Entrance (the closest entrance to Zion Canyon) is located next to the small town of Springdale, which is home to over a dozen hotels. A few minutes down the road is the small town of Rockville, which has a handful of hotels and B&Bs.
The town of Virgin, located 14 miles from Zion's South Entrance (25-minute drive), also has a few hotels. And the towns of Hurricane and La Verkin, located 23 miles from South Entrance (35-minute drive), have dozens of lodging options.
Another option is staying near Zion's East Entrance. There are a handful of places to stay near the eastern boundary of Zion National Park, and additional lodging in the town of Mt. Carmel Junction, located 13 miles (15-minute drive) from Zion's East Entrance.
Best Hotels & Lodging Near Zion
---
Springdale is the largest and most popular town near the park. There are dozens of hotels and restaurants just a short shuttle ride away from Zion's main entrance.
---
Rockville is a small town just south of Springdale. If you're looking for peace, quiet and quick access to Zion, Rockville is hard to beat.
---
Virgin is a tiny town located near Zion's Kolob Terrace region — one of the most beautiful and overlooked parts of the park.
---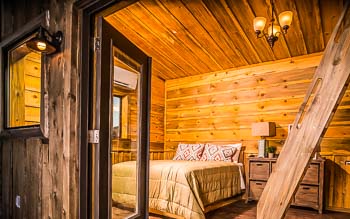 Located east of Zion National Park, the remote towns of Orderville and Mount Carmel Junction are located far from the hustle and bustle of Zion Canyon — but close to the wonders of East Zion.
---
If you don't mind driving 30 minutes to Zion's South Entrance, La Verkin has some good, reasonably priced hotels.
---
Located next to La Verkin, Hurricane is the largest town within a short drive of Zion, and there are plenty of chain hotels to choose from.
---
Plan the Perfect Trip to Zion!
Order Zion: The Complete Guide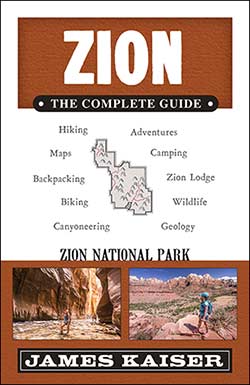 The #1 Zion guidebook.Full-color and filled with insider tips.Plan the ultimate Zion adventure!