The tiny towns of Orderville and Mount Carmel Junction offer great hotels and lodging near East Zion. A fabulous wonderland of rolling sandstone, narrow slot canyons, and forested plateaus, East Zion is one of my favorite parts of Zion National Park.
In addition to stunning scenery, East Zion is home to some terrific hikes, including Cable Mountain, Deertrap Mountain, and the East Rim Trail.
= Recommended
East Zion Hotels – Expensive
East Zion Hotels – Moderately Priced
East Zion Hotels – Budget
Plan the Perfect Trip to Zion!
Order Zion: The Complete Guide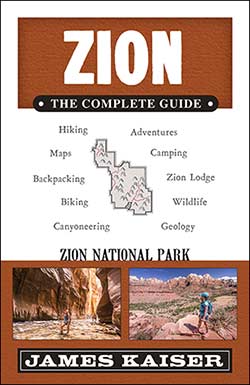 The #1 Zion guidebook.Full-color and filled with insider tips.Plan the ultimate Zion adventure!