Tiny, quaint Rockville (population 250) is located just three miles west of Springdale (five-minute drive), but it feels a world apart. Restaurants, gift shops, and large hotels line either side of Springdale's main road, but Rockville is a mellow community of pleasant houses on the banks of the Virgin River. Although mostly residential, there are a handful of charming inn and bed-and-breakfasts.
A short drive from Rockville is the ghost town of Grafton (population 0), which was settled in 1859, abandoned in 1944, and used as the setting of the famous Paul Newman/Katherine Ross bicycle scene in 1969's "Butch Cassidy and the Sundance Kid." To visit the abandoned buildings, head south on Bridge Road in Rockville, cross the bridge over the Virgin River, and follow the signs to Grafton.
= Recommended
Rockville Hotels – Moderately Priced
Plan the Perfect Trip to Zion!
Order Zion: The Complete Guide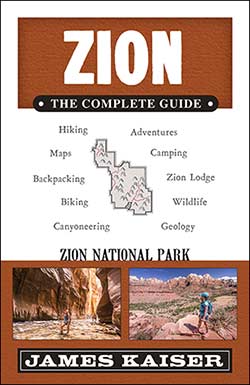 The #1 Zion guidebook.Full-color and filled with insider tips.Plan the ultimate Zion adventure!