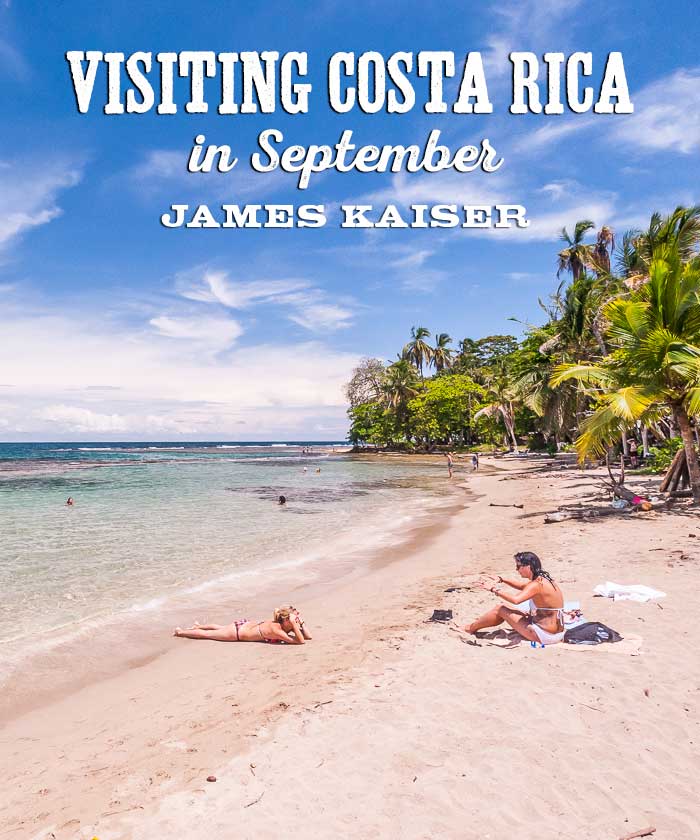 September weather is terrific on Costa Rica's Caribbean coast. Although technically September marks the depths of Costa Rica's seven-month rainy season, most of that rain falls in the mountains and along the Pacific coast. The Caribbean coast, meanwhile, enjoys beautiful sunny days. No matter where you travel in Costa Rica, however, you'll enjoy reduced crowds, low season discounts and increased hotel availability.
Costa Rica Weather in September
September is one of the two rainiest months in Costa Rica. (The other is October.) As a result, not many people visit Costa Rica in September. But that's a big mistake!
September, it turns out, is one of the best months to visit Costa Rica's lush, beautiful Caribbean coast. That's because Caribbean coast weather is completely opposite Pacific coast weather. When the Pacific is rainy, the Caribbean is dry — and vice versa. So while the rest of Costa Rica is stormy and soggy in September, the Caribbean coast enjoys sunshine and calm seas.
See Also
Costa Rica in August
Costa Rica in October
Best Places to Visit in September
Tortuguero, Cahuita and Puerto Viejo are the best September destinations in Costa Rica. Cahuita and Puerto Viejo are famous for beautiful beaches and lovely corals offshore. September's combination of sunshine and calm water is great for enjoying both. September is also turtle nesting season in Tortuguero National Park, when thousands of sea turtles lay their eggs on the beach. Nightly sea turtle tours, guided by official park naturalists, are available throughout the month.
The next best place to visit in September is northwest Costa Rica, particularly the northwest coast (Playa Flamingo, Playa del Coco) and the northern Nicoya Peninsula (Tamarindo). Although it's still rainy, this region is much less rainy than the rest of the Pacific coast and the surrounding mountains. The southern Nicoya Peninsula, however, is much more rainy.
The rainiest places in Costa Rica in September are the South Pacific and high elevation mountains. Many businesses in these areas simply shut down during the depths of the rainy season in September and October.
Costa Rica Hotel Reservations in September
September is a great month to look for hotels in Costa Rica. Because it's the low season (aka "green season"), you'll find reduced prices and increased availability at hotels throughout the country. Room rates are often 20% to 30% cheaper in September than during the high season.
September Rainfall in Costa Rica
The rainfall map below shows which Costa Rica regions experience the most rain.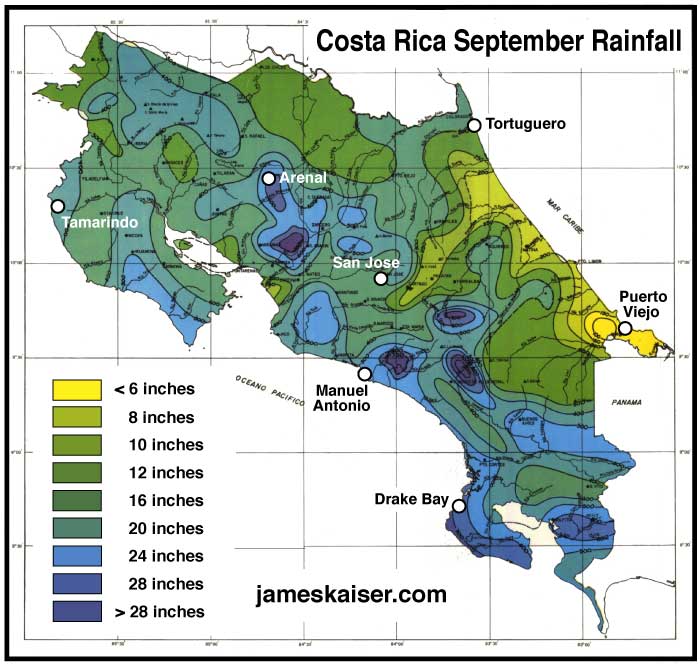 Learn more about Costa Rica's Rainy Season.
September Temperatures in Costa Rica
Pacific coast: 71 – 90˙ F (22 – 32˙ C)
San José: 60 – 76˙ F (16 – 24˙ C)
Caribbean coast: 71 – 88˙ F (22 – 31˙ C)
Sunrise and Sunset in September
Sunrise: 5:25 – 5:30 am
Sunset: 5:30 – 5:45 pm
Costa Rica Holidays and Festivals in September
Día de las Culturas – September 12
An alternative to Columbus Day, Día de las Culturas ("Day of the Cultures") celebrates Costa Rica's ethnic and cultural diversity.
El Desfile de Faroles – September 14
The "Parade of Lanterns" is one of the most beautiful holidays in Costa Rica. Thousands of schoolchildren parade through the streets with red, white and blue faroles ("lanterns"). The parade starts immediately after the country sings the national anthem at 6pm.
Costa Rica Independence Day – September 15
The most patriotic day of the year celebrates Costa Rica's independence from Spanish colonial rule. Throughout the country, parades feature children in traditional clothes dancing and marching to drums.
Plan the Perfect Trip to Costa Rica
Order Costa Rica: The Complete Guide!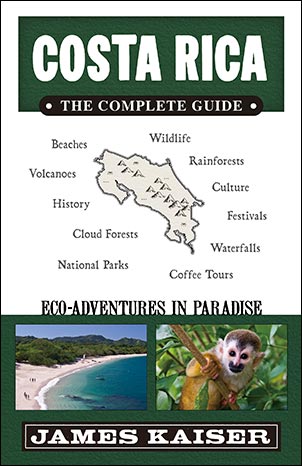 The #1 Costa Rica guidebook.Full-color and filled with insider tips.Plan the ultimate Costa Rica adventure!