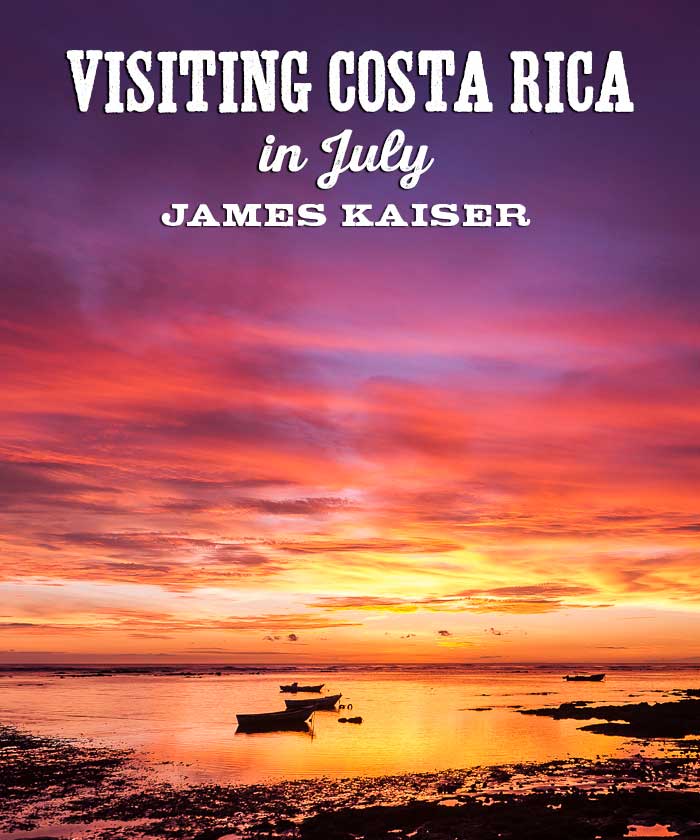 July is a great month for Costa Rica weather. Although it's the third month of Costa Rica's seven-month rainy season, a weather phenomenon called veranillo ("little summer") means sunny days can dominate for weeks. July is also great for reduced crowds, low season discounts and increased hotel availability.
Costa Rica Weather in July
If you visit during veranillo, you'll experience the best of Costa Rica: sunny weather, reduced crowds and low season prices. This "mini dry season" shifts from year to year, however, so it's hard to plan ahead. Some years veranillo happens in early July. Other years it stretches into early August. Also be aware that veranillo varies considerably from region to region.
Northwest Costa Rica experiences the best of veranillo. (See rainfall map below.) This is the driest, sunniest region in Costa Rica. Visiting Tamarindo, Playa Flamingo or Playa del Coco during veranillo is like visiting during dry season. South of Tamarindo, however, along the central and southern Nicoya Peninsula, the effect is less pronounced.
In the mountains (San Jose, Monteverde, San Gerardo de Dota), veranillo also means increased sunshine and reduced rain. One notable exception is Arenal, which there's often slightly more rain in July than June.
Veranillo means slightly reduced rains in the Central Pacific (Manuel Antonio, Dominical, Uvita). Overall, however, the region remains stuck in the rainy season. Expect clear, sunny mornings and regular afternoon rain.
In the South Pacific (Drake Bay, Corcovado), veranillo has little to no effect. Expect sunny mornings and heavy afternoon rain.
Over on the Caribbean coast, veranillo actually means more rain than normal. But July also means the start of sea turtle nesting season in Tortuguero National Park. If you're interested in watching sea turtles lay their eggs in the sand at night, July is a wonderful time to visit Tortuguero.
See Also
Costa Rica in June
Costa Rica in August
Hotel Reservations in July
July is a good month to look for hotels in Costa Rica. Because it's the low season (aka "green season"), you'll often find reduced prices and increased availability at hotels throughout the country. Room rates can 20% to 30% cheaper in July than during the high season. July is increasing in popularity, however, so some hotels have stopped offering "low season" discounts, particularly in northwest Costa Rica.
July Rainfall in Costa Rica
The rainfall map below shows which Costa Rica regions experience the most rain.
Learn more about Costa Rica's Rainy Season.
July Temperatures in Costa Rica
Pacific coast: 70 – 89˙ F (21 – 32˙ C)
San José: 62 – 77˙ F (17 – 25˙ C)
Caribbean coast: 71 – 88˙ F (22 – 31˙ C)
Sunrise and Sunset in July
Sunrise: 5:20 am – 5:30 am
Sunset: 6:00 pm – 6:10 pm
Costa Rica Holidays and Festivals in July
Fiesta de la Virgen del Mar
This nautical festival, held in mid-July, features a boat parade that honors the patron saint of the sea. Held in Puntarenas and Playa del Coco.
Dia de Guanacaste, July 25
"Guanacaste Day" celebrates Costa Rica's annexation of the northwest province of Guanacaste from Nicaragua in 1824. Dances and horse parades are held throughout the province. The largest celebration is in the town of Liberia.
Plan the Perfect Trip to Costa Rica
Order Costa Rica: The Complete Guide!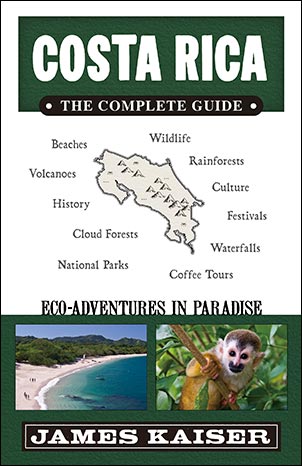 The #1 Costa Rica guidebook.Full-color and filled with insider tips.Plan the ultimate Costa Rica adventure!