The two beaches at Punta Uva are, in my humble opinion, two of the best beaches in Costa Rica. Golden sand, turquoise water, coral reefs, palm trees, monkeys, green macaws, beachside cocktails—ahhh, paradise.
Located 7 km (4.4 miles) east of Puerto Viejo, Punta Uva ("Grape Point") is home to two beaches separated by a rocky headland that most locals call Punta Uva, but which is actually called Red Cliff. (Punta Uva is the sandy point farther east.) Draped in luxuriant jungle, Red Cliff has a rugged hiking trail that connects the two beaches and offers great views along the way. The best viewpoint, located at the very tip, veers off the main trail near an old gravestone. Be careful if you hike here, the trail is often muddy and slippery.
The turnoff to the second beach, Playa Punta Uva Arrecife, is marked by a sign for the Arrecife Bar & Restaurant, which serves cold drinks and tasty Caribbean food. Continuing east, you'll round the tip of Arrecife and continue on to Playa Grande, which stretches east to Manzanillo.
Note: You can find additional hotels and ecolodges at the popular beaches near Playa Chiquita:
Playa Cocles Hotels
Purto Viejo Hotels
Playa Chiquita Hotels
Playa Manazanillo Hotels
= Recommended
= Good Value

Punta Uva Hotels – Expensive
Punta Uva Hotels – Moderately Priced
Punta Uva Hotels – Budget
---
Plan the Perfect Trip to Costa Rica
Order Costa Rica: The Complete Guide!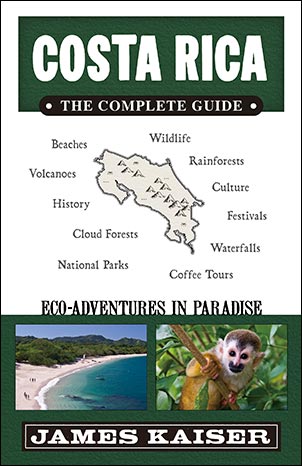 The #1 Costa Rica guidebook.Full-color and filled with insider tips.Plan the ultimate Costa Rica adventure!