Playa Chiquita is the most hidden beach in the Puerto Viejo area—which is exactly why some people love it.
If you're looking to escape the crowds and you require only a patch of sand and some palm trees, this is the beach to visit.
As the name implies, Playa Chiquita is relatively small. Just offshore there are a series of exposed coral reefs that were uplifted in 1991, when a 7.6-magnitude earthquake rocked the Caribbean coast. Although the reefs prevent broad expanses of sand from gathering, they form calm, protected pools perfect for wading. Even though Playa Chiquita is off the beaten path, there are lots of excellent restaurants nearby.
Playa Chiquita is located about 5 km (3.1 miles) south of Puerto Viejo. There is no "official" entrance, which is another reason why this beautiful beach stays under the radar. The easiest access is next to Bar/Restaurant Paradise, which charges $5 for parking (or you can order some food and drinks at their open-air bar). The turnoff to reach Bar/Restaurant Paradise is just before El Duende Super Gourmet. The beach is a short walk through the trees from the parking area.
Note: You can find additional hotels and ecolodges at the popular beaches near Playa Chiquita:
Playa Cocles Hotels
Purto Viejo Hotels
Punta Uva Hotels
Playa Manazanillo Hotels
= Recommended
= Good Value

Playa Chiquita Hotels – Luxury
Playa Chiquita Hotels – Moderately Priced
Playa Chiquita Hotels – Budget
---
Plan the Perfect Trip to Costa Rica
Order Costa Rica: The Complete Guide!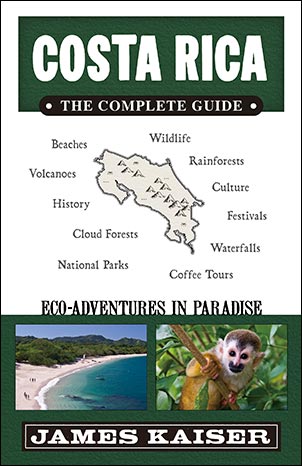 The #1 Costa Rica guidebook.Full-color and filled with insider tips.Plan the ultimate Costa Rica adventure!