Located just 1.5 km (0.9 miles) east of Puerto Viejo, Playa Cocles is one of the area's most popular beaches. This wide crescent of light sand stretches nearly a mile to the east, attracting a steady stream of surfers, backpackers, people watchers and party people recovering from the night before.
The western end of Cocles is the most accessible and popular part of the beach. Lying just offshore is a small island called Pirripli Key. According to local legend, Pirripli Key is home to a buried pirate treasure. But think twice before setting off in search of the booty. As the story goes, when the treasure was buried the pirate captain asked for a volunteer to guard it until he returned. The sailor that stepped forward was killed, and his soul guards the island for eternity.
The beach in front of Pirripli Key is a popular surf break that, while finicky, is far gentler than Salsa Brava. Locals rent surfboards on the beach (feel free to employ your bargaining skills), and across the road are a handful of laid-back restaurants perfect for a snack or drink.
Note: You can find additional hotels and ecolodges at the popular beaches near Playa Cocles:
Purto Viejo Hotels
Punta Uva Hotels
Playa Chiquita Hotels
Playa Manzanillo Hotels
= Recommended
= Good Value

Playa Cocles Hotels – Luxury
Playa Cocles Hotels – Moderately Priced
Playa Cocles Hotels – Budget
---
Plan the Perfect Trip to Costa Rica
Order Costa Rica: The Complete Guide!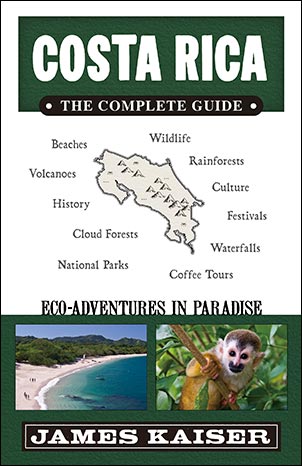 The #1 Costa Rica guidebook.Full-color and filled with insider tips.Plan the ultimate Costa Rica adventure!