Staying at a hotel in the tiny village of Manzanillo is one of the best ways to experience Costa Rica's vibrant Afro-Caribbean culture.
Located eight miles southeast of Puerto Viejo, Manzanillo is home to a large beautiful beach and laid-back rasta vibe. The village itself, which is home to about 300 people, feels delightfully trapped in time.
Originally settled by Afro-Caribbean turtle hunters from Panama in the 18th century, it was cut off from the outside world for much of the 20th century. In 1985 the Costa Rican government constructed a road between Manzanillo and Puerto Viejo and established the Gandoca-Manzanillo Refuge. Due to strict zoning laws, the refuge limited development, pickling Manzanillo in a Caribbean time-warp.
Today a handful of restaurants set back from the beach serve traditional Caribbean food. Playa Grande, Manzanillo's famous beach, is a broad crescent of golden sand that stretches over two miles. Lying just offshore are some beautiful coral reefs. If the water is calm, you can rent snorkel gear or sign up for a snorkel tour.
Note: You can find additional hotels and ecolodges at the popular beaches near Manzanillo:
Playa Cocles Hotels
Purto Viejo Hotels
Punta Uva Hotels
Playa Chiquita Hotels
= Recommended
= Good Value

Manzanillo Hotels – Moderately Priced
Manzanillo Hotels – Budget
Plan the Perfect Trip to Costa Rica
Order Costa Rica: The Complete Guide!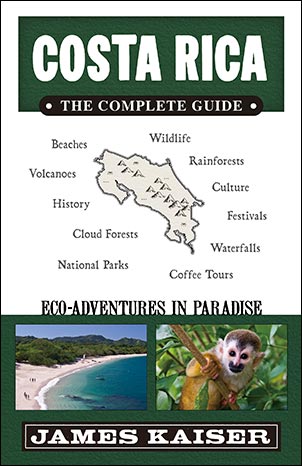 The #1 Costa Rica guidebook.Full-color and filled with insider tips.Plan the ultimate Costa Rica adventure!