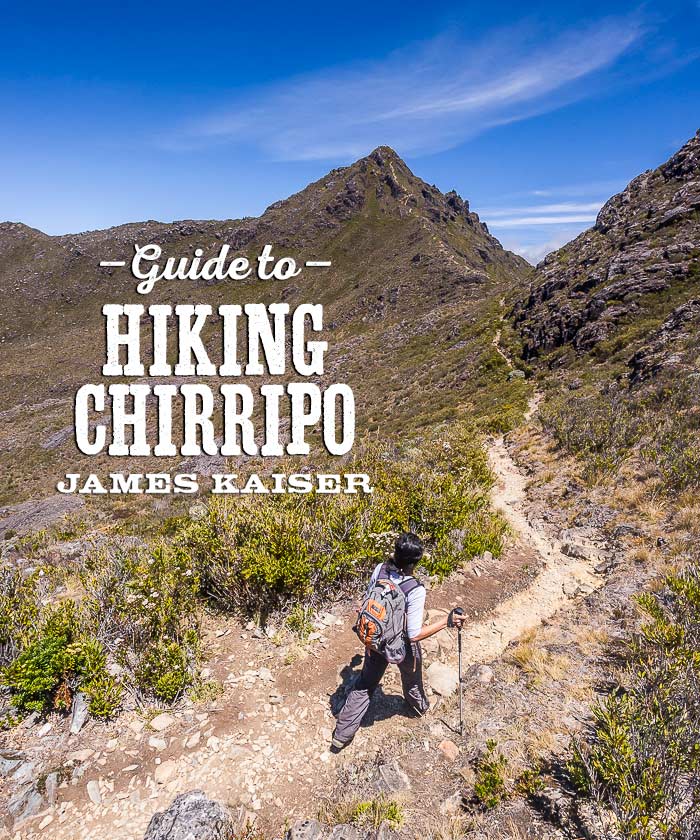 Cerro Chirripó is the tallest mountain in Costa Rica. Rising 12,533 feet (3,820 meters) above sea level, it offers hikers sweeping views of the surrounding Talamanca Mountains. Hikers reach Chirripó's dramatic peak via a 12.4-mile (20-km) trail that climbs over 7,218 feet (2,000 meters) from the tiny mountain village of San Gerardo de Rivas.
Along the way, hikers pass through cloud forests and páramos — a unique ecosystem found only at high elevations in the New World tropics. From Chirripó's summit, sweeping 360-degree views tumble down over graceful valleys and shimmering lakes. On clear days you can see both the Caribbean Sea and the Pacific Ocean.
Just don't expect balmy temperatures. Unlike Costa Rica's Carribean beaches or Pacific beaches, daytime temperatures near Chirripó's summit range between 4–18˚C (40˚–65˚F). Nighttime temperatures can drop below 0˚C (32˚F).
Hiking Chirripó is not for the faint of heart. Exceptionally strong hikers can summit and return in a single day. Mere mortals spend two to three days hiking the steep mountain.
Overnight hikers can spend the night at Crestones Base Camp, a rugged lodge situated 11,155 feet (3,400 meters) above sea level and 3.4 miles (5.5 km) from Chirripó's summit. Although hardly luxurious, Crestones base camp puts Chirripó within the reach of average hikers and makes sunrise summits feasible.
---
Plan the Perfect Trip to Costa Rica
Order Costa Rica: The Complete Guide!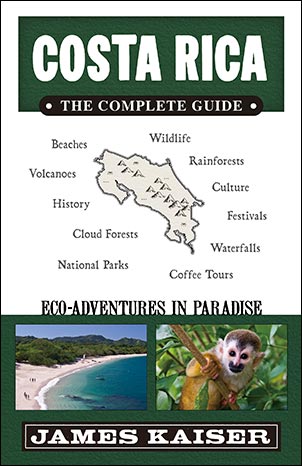 "This is my favorite guide book ever … We discovered so many things we'd have otherwise missed!"
—Lindzee McCain
"One of the best travel books I've ever bought."
—Camille T
---
Hiking Cerro Chirripó, Costa Rica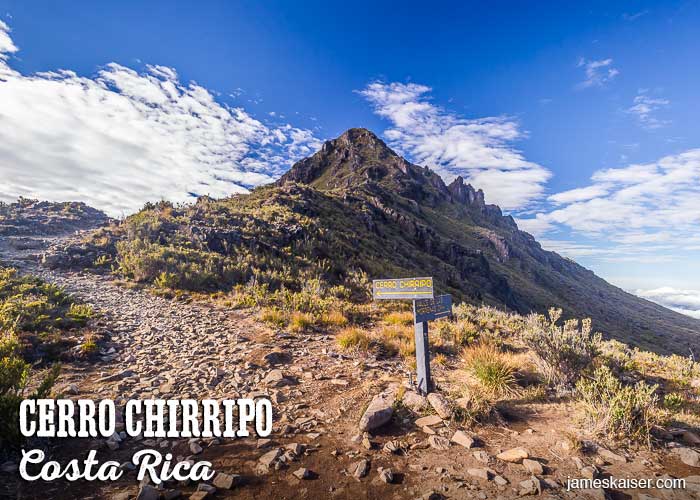 Chirripó National Park
One of the most rugged and remote national parks in Costa Rica, Chirripó covers over 197 square miles (50,900 hectares) in the Talamanca Mountains. The park is famous for its namesake mountain — the tallest between Guatemala and Colombia — and its impressive network of hiking trails.
Without a doubt, Chirripó National Park is the hiking capital of Costa Rica. Many of the current trails follow ancient indigenous paths that once facilitated communication and commerce between the Caribbean and Pacific slopes.
At the park's lower elevations cool cloud forests dominate the landscape, providing habitat for amazing animals such as quetzals, tapirs and jaguars. Around 11,155 feet (3,400 meters) the cloud forest gives way to páramo, a unique ecosystem found only at high elevations in Central and South America.
---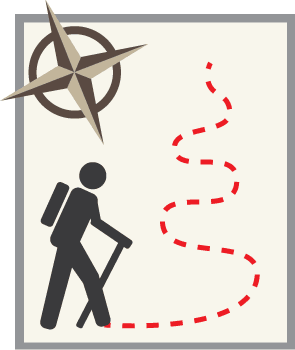 Looking for a Color Topographic Chirripó Hiking Map?
There's one in Costa Rica: The Complete Guide!
---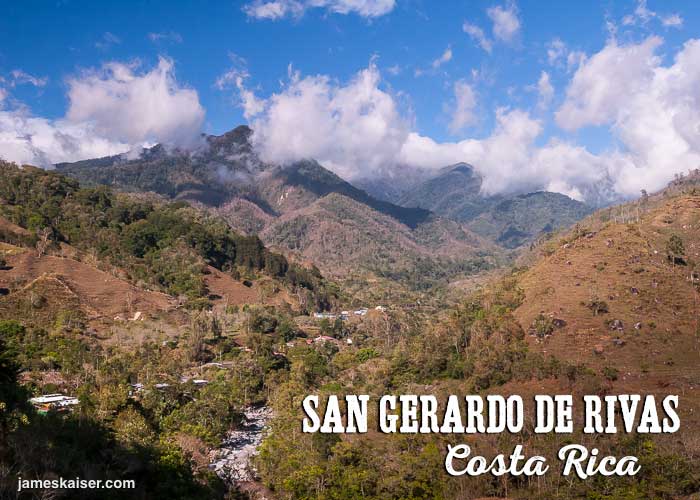 San Gerardo de Rivas
Nestled in a beautiful mountain valley 4,593 feet (1,400 meters) above sea level, this tiny pueblo survives on a mix of agriculture and Chirripó tourism. But despite the steady trickle of Chirripó hikers, San Gerardo de Rivas feels authentic and undiscovered. There's a soccer field, a church, a school and a small market with a surprisingly decent selection of backpacking food.
The region has a number of interesting activities, including a coffee tour, a trout farm, and a cheese factory. Ask your hotel about tours times and prices. About two kilometers east of town is the private Cloudbridge Nature Reserve, which protects 700 acres adjacent to Chirripó National Park. The reserve is open to the public and features several great hiking trails.
The biggest festival of the year in San Gerardo de Rivas is Carrera Chirripó, a 21-mile (34-km) footrace from the village to Crestones Base Camp and back. Held the last Saturday in February, the race features 225 contestants, most of whom are Tico.
The men's record, held by six-time champion by Juan Ramón Fallas, is three hours and four minutes. His brother, Juan Luis Fallas, is a five-time champion. The women's record, set by eight-time champion Andrea Sanabria (an indigenous Bri Bri who walks two days from her remote mountain village to compete in the race) is four hours and 18 minutes!
A handful of hotels near Chirripó cater to hikers. Room rates range from $35 to $50 per night.
Chirripó Weather
Because Chirripó National Park lies on the crest of the Talamanca Mountains, its climate is influenced by both Caribbean and Pacific weather systems. Conditions can – and do – change rapidly. Days that start off sunny and clear often become cloudy and rainy. And rainy mornings can give way to clear afternoons.
The best time to visit is during the dry season, Jan–April, with Feb and March providing the best weather. That said, it can rain at any time of year. Chirripó is an indigenous word that means "Land of Eternal Waters," and the park receives up to 11.5 feet (3.5 meters) of rain each year.
Chirripó Permits
All visitors to Chirripó National Park must purchase entrance permits in advance. Cost: $18 per person, per day. Chirripó permits are available through the park's website: www.sinac.go.cr
Permits on weekends and holidays often sell out months in advance. Easter Week (aka Semana Santa) is especially popular for hiking Chirripó. If your schedule is flexible, try planning your hike mid-week, when permits are generally easier to reserve.
Important Notes
• Reservations can be made up to six months in advance
• You can reserve six people per group
• Separate reservations are required for Crestones Base Camp (see below)
• The park closes the last two weeks of May for trail maintenance, and the last weekend in February for the annual Chirripó footrace.
• Same-day Chirripó permits are no longer available
Online Permit Reservation Process
On the Chirrpó National Park website, create a username and password. You'll also need to enter some basic info (name, country of residence) and some not-so-basic info (birthday, profession). When you enter your date of birth, enter it in DD/MM/YYYY format (not MM/DD/YYYY).
Accept the Terms & Conditions and click "To Register." On login page enter your username and password. Next, click the "Buy" dropdown menu in the upper right, then select "Online Reservation."
Reserve Page
Fill in the following fields:
Wildlife Area: "Parque Nacional Chirripó"
Entry Sector: "San Gerardo" is by far the most popular starting point for hiking Chirripó. "San Jerónimo" is less visited and more rugged.
Next, click on "Availability." This brings up a calendar in Spanish with four columns.
Día ("Day") – The day you will enter the park
Fecha ("Date") – The date you will enter the park (same as Day)
Disponibilidad ("Availability") – The number of beds available at Crestones Base Camp
Visita Diaria ("Day Visits") – Permits for day visitors who won't spend the night
Dates are available up to six months in advance. Be patient when you click the arrow buttons. You might need to click twice.
Entry Date
After finding an available date, enter it into "Entry Date" The pop-up calendar ensures that you'll enter it in correct DD/MM/YYYY format.
Departure Date
Enter your "Departure Date" which can be no more than two days after your Entry Date.
General Information
Scroll down for the English translation.
Admissions
"Admitions Type" – select "Adulto(a) No Residente"
Country – select your country of residence
Quantity – enter the number of people hiking
Quantity Days – the number of days you are hiking (this is filled in automatically)
Click the blue "+" button to calculate the Subtotal.
Read the Conditions, click "I have read and accept the terms described above," and then click the blue arrow in the lower right to proceed to the payment page.
Payment Page
A pop-up informs you that you have 8 minutes to complete this page. Click "Acept"
Facts Visitors
Complete Name – enter your full name
Identification – enter your passport number
Click the blue "+" for each additional person.
Pay Data
Enter your credit card info and click "Confirm."
Note: after completing the permit process, you will still need to request reservations at Crestones Basecamp.
Crestones Base Camp
Crestones Base Camp, located at an elevation of 11,155 feet (3,400 meters), is a dormitory-style hotel that accommodates up to 52 guests. It offers beds, bathrooms, showers, a communal dining area, and limited solar-powered electricity. Spending the night here is a rugged experience. If you've never seen your breath while showering in cold water, Crestones Base Camp will give you that chance!
Rates at Crestones Base Camp are $35 per person, per night. Advance reservations are required. Immediately after receiving your park permits, email [email protected] with your entry permit number. Also include an exact date when you can make your payment in person at a Banco Nacional in Costa Rica. Banco Nacional branches are located throughout Costa Rica. To find a Banco Nacional, search "banco nacional costa rica" in Google Maps.
Costa Rican food can be purchased at Crestones Base Camp. Breakfast ($10), lunch ($13), and dinner ($13) are available. Hikers can also bring their own cold food (they may no longer cook in the kitchen).
Crestones Base Camp provides light sleeping bags and blankets, but due to the cold temperatures you may want to bring your own warm sleeping bag. Soap and towels are provided.
More information about Crestones Base Camp is available (in Spanish) at Chirripo.org
Daytime temperatures at Crestones range between 4–18˚C (40˚–65˚F), while nighttime temperatures can drop below 0˚C (32˚F).
Note: Tent camping is not permitted in Chirripó National Park.
Hiking Chirripó
Important Notes
• The park requires all hikers to check in at that San Gerardo Park Office by 4pm, one day prior to starting your hike. The park office is located at the entrance to San Gerardo de Rivas.
• Crestones Base Camp requires all overnight guests to check in at their San Gerardo de Rivas office, located at the village soccer field, by 5pm, one day prior to hiking.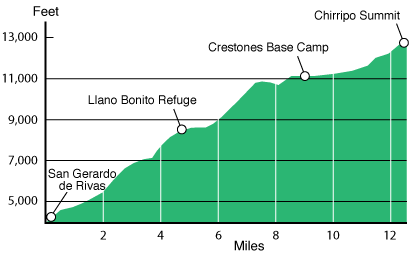 The trailhead to Chirripó is located 0.6 miles (2 km) from the center of San Gerardo de Rivas. Crestones Base Camp is located 9 miles (14.5 km) from the trailhead. Average hiking time to the summit is 8–10 hours. Average descent is 5–7 hours. Ascending hikers are required start their hike before 10am. Descending hikers are required to depart before noon.
The trail starts off steep and rugged, providing a good taste of what's to come. Wooden sign posts mark each kilometer. At kilometer 4 you'll reach the official park boundary. At kilometer 7.5 you'll reach Llano Bonito Refuge, which offers water and bathrooms.
Once past the refuge, you'll encounter three of the trail's most challenging sections: Cuesta de Agua ("Water Slope"), Monte Sin Fe ("Faithless Mountain"), and Cuesta de los Arrepentidos ("The Slope of Regret"). As you climb you'll see lots of burnt trees. Forest fires — some natural, some man-made — have burned in the park nearly every decade since the 1950s.
---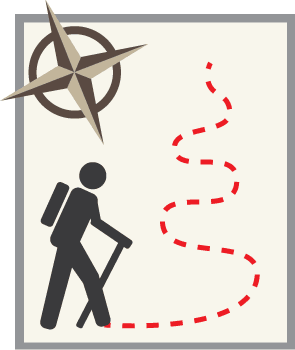 Looking for a Color Topographic Chirripó Hiking Map?
There's one in Costa Rica: The Complete Guide!
---
Chirripó Summit
From Crestones Base Camp it's 3.4 miles (5.5 km) to the summit of Chirripó. Many hikers reach Crestones Base Camp on Day One, then wake up early to enjoy sunrise from the summit. To get to the summit of Chirripó, head out from Crestones Base Camp to Valle de Conejos ("Rabbit Valley"). When you reach the T-intersection, turn left and head up towards the narrow saddle that provides the first dramatic views of Chirripó.
The final push to the summit is a steep scramble, but you'll be rewarded with stunning 360-degree views from the peak. To the northeast is Valle de las Morrenas ("Valley of the Morraines"), home to over half a dozen lakes and the headwaters of the Chirripó Atlantic River, which flows to the Caribbean Sea. To the west is the Valle de los Lagos ("Valley of the Lakes"), home to the largest natural lake in Costa Rica and the headwaters of the Chirripó Pacific River, which flows to the Pacific Ocean.
Both valleys were sculpted by Ice Age glaciers 20,000 years ago. At their peak, the glaciers covered 13.5-square-miles (35-square-km) and extended as far as Crestones Base Camp. When the glaciers melted, they left behind a series of shimmering lakes. With luck you'll enjoy the scenery on a perfectly clear day, but even on not-so-clear days Chirripó's summit often rises high above the clouds.
Other Hikes
Once you've conquered Chirripó, consider some of the other popular hikes near Crestones Base Camp. One trail heads to Cerro Ventisqueros, Costa Rica's second-highest peak at 12,507 feet (3,812 meteres). Another trail passes Los Crestones (above), a collection of dramatic rock spires that tower above Crestones base camp at 12,205 feet (3,720 meters). Many hikers spend multiple nights at Crestones Base Camp to take advantage of all the great hiking.
Porters
If you don't feel like hauling up your heavy gear, you can hire porters at the Oficina de Guías ("Guide's Office") in San Gerardo de Rivas. During the dry season, horses haul gear up the mountain; during the rainy season, the porters haul it up themselves. Cost is roughly $4 per kilogram. The office is open from 11am to 6pm (Tel: 506-2742-5225), and gear rental and basic food supplies are also available. They can also arrange private hiking guides.
Food and Supplies
The local pulpería ("market") in San Gerardo de Dota offers a surprisingly decent selection of food for hiking and backpacking.
Hiking Gear Rental & Transportation
For hiking pole rentals and transportation to/from the Chirripó trailhead, contact Myles McGray: [email protected], +506 8574-6568 (Costa Rica mobile & WhatsApp), +1 248-266-1068 (US-based mobile).
Conclusion
Hiking Chirripó is not for everyone. If you're dreaming of palm trees and piña coladas, you won't find them here. But those willing to brave Chirripó's steep slopes and cold temperatures will be rewarded with some of the most incredible views in Central America. So pack your winter clothes and head to Costa Rica!
Plan the Perfect Trip to Costa Rica
Order Costa Rica: The Complete Guide!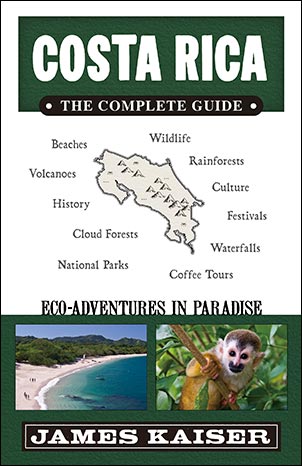 "This is my favorite guide book ever … We discovered so many things we'd have otherwise missed!"
—Lindzee McCain
"One of the best travel books I've ever bought."
—Camille T