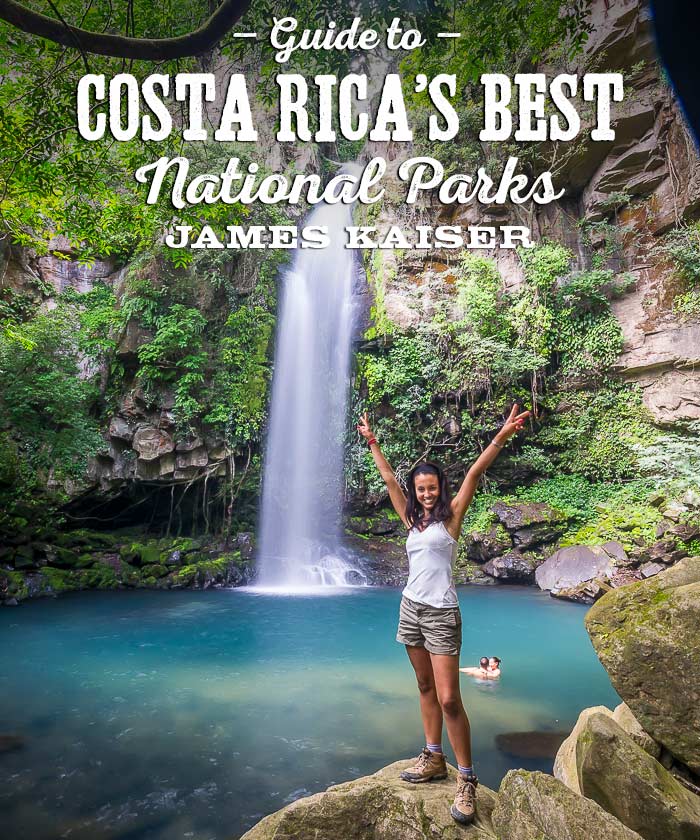 It's hard to pick Costa Rica's best national parks. With 26 national parks protecting rainforests, cloud forests, beaches, volcanoes and more, Costa Rica has some of the world's most incredible natural landscapes. All told, over 25% of Costa Rica is protected as a national park or protected area.
This would be impressive in any country. But in tiny Costa Rica, one of the most biodiverse countries on earth, it's even more incredible.
Whatever adventures you're interested in — hiking, ziplining, snorkeling, scuba, wildlife watching — Costa Rica has a national park for you. The only question is which parks to visit? I've spent years exploring Costa Rica, researching my guidebook Costa Rica: The Complete Guide, and listed below are what I consider to be Costa Rica's best national parks.
Costa Rica's Best National Parks
---
The crown jewel of Costa Rica's national park system, Corcovado's stunning rainforest and rugged coastline are filled with incredible wildlife.
---
Located on the lush Caribbean coast, Tortuguero is famous for nesting sea turtles and beautiful rivers twisting through the surrounding jungle.
---
Home to one of the most stunning beaches in Costa Rica, Manuel Antonio is one of the country's most popular national parks.
---
Costa Rica's most famous volcano is surrounded by outdoor adventures: hiking, ziplines, rafting, canyoneering and more.
---
Beautiful beaches, lush rainforest and colorful offshore corals along the southern Caribbean coast.
---
One of the tallest peaks in Central America, 12,533-foot Chirripó offers the best hiking in Costa Rica. You can even spend the night near the summit.
---
History of Costa Rica's National Parks
Today roughly 28% of Costa Rican land is legally protected. Of those 1.4 million hectares (3.5 million acres), 38% are national parks, 18% are forest reserves, 15% are indigenous reserves and 11% are wildlife refuges. All told, there are over 90 protected areas, including 26 national parks. This would be impressive anywhere, but it is particularly notable in a developing country like Costa Rica.
The modern appreciation of Costa Rica's natural resources began in the mid-19th century, when European naturalists arrived on the heels of the newly established coffee trade. They were followed by U.S. naturalists, and by the mid-20th century foreign experts had helped Costa Rica establish its own research institutions dedicated to the study of nature. Before long Costa Rica was producing its own crop of talented scientists.
In 1968 Mario Boza, a Costa Rican forestry student, visited Smoky Mountain National Park in the U.S. Inspired by his experience there, Boza returned determined to create a similar national park system in Costa Rica. Boza teamed up with biology student Alvaro Ugalde, who had spent several months at Grand Canyon, and working together the pair spearheaded the development of a Costa Rican national park system.
Poás and Santa Rosa became the first two national parks, followed by Tortuguero and Cahuita on the Caribbean coast. Boza and Ugalde were given critical support from Karen Olson, the wife of president José Figueres, and subsequent presidents who embraced the concept. By 1978 Costa Rica had established 17 national parks.
Despite the collapse of the Costa Rican economy in the early 1980s, the national park system continued to expand. When La Amistad National Park was created in 1982, it nearly doubled the size of the national park system. By the end of the decade, additional land was protected in "debt-for-nature" swaps initiated by U.S. conservation organizations such as the World Wildlife Fund and Conservation International. In exchange for protecting natural resources, the U.S. government forgave many of Costa Rica's massive foreign debts.
The creation of Costa Rica's national park system, and the subsequent rise of eco-tourism, has helped foster a strong culture of environmentalism in Costa Rica. In 2011, just 8% of Costa Ricans agreed with the statement "Priority should be given to economic development even if it means damaging the environment." With strong public support, the Costa Rican government is pushing forward with bold new initiatives. Blessed with an abundance of hydropower, geothermal and wind energy, Costa Rica has set the impressive goal of becoming the world's first carbon-neutral country by 2021.
Plan the Perfect Trip to Costa Rica
Order Costa Rica: The Complete Guide!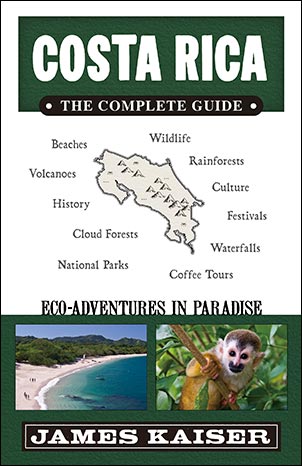 The #1 Costa Rica guidebook.Full-color and filled with insider tips.Plan the ultimate Costa Rica adventure!