Quepos hotels offer the best value near Manuel Antonio National Park. This bustling town (pop. 14,000) is located at the base of the hill that heads to Manuel Antonio. For less than a dollar, you can ride the public bus that runs between downtown Quepos and Manuel Antonio regularly throughout the day.
Whereas the rest of Manuel Antonio caters primarily to tourists, Quepos is a genuine Tico town full of banks, churches, fried chicken joints and shops selling Ropa Americana ("American Clothes"). There are also a handful of hotels and restaurants catering to tourists. The nearby Pez Vela Marina is also ground zero for local sport fishing.
---
= Recommended
= Good Value

Quepos Hotels – Expensive
Quepos Hotels – Moderately Priced
Quepos Hotels – Budget
Plan the Perfect Trip to Costa Rica
Order Costa Rica: The Complete Guide!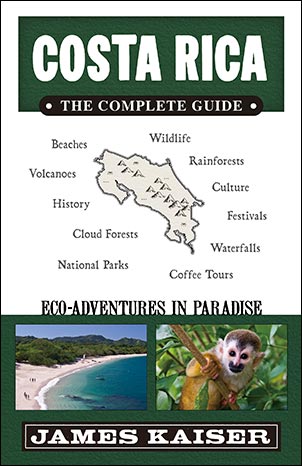 The #1 Costa Rica guidebook.Full-color and filled with insider tips.Plan the ultimate Costa Rica adventure!