The tiny pueblo of El Castillo is the polar opposite of La Fortuna. Lying along the southern shores of Lake Arenal, it's delightfully remote and untouristy. In addition to the four essentials—school, church, pulpería, soccer field—there are a handful of nice hotels, most of which provide stunning views of Arenal Volcano's charred western slope. If you're looking to escape the crowds and get in touch with rural Costa Rica, this is the place to be. The downside: Because El Castillo is a roughly 40-minute drive from La Fortuna (half of which is on a bumpy, dirt road) you'll need a car or taxi to get here.
See Also:
Arenal Hotels
Lake Arenal Hotels
= Recommended
= Good Value

El Castillo Hotels
Plan the Perfect Trip to Costa Rica
Order Costa Rica: The Complete Guide!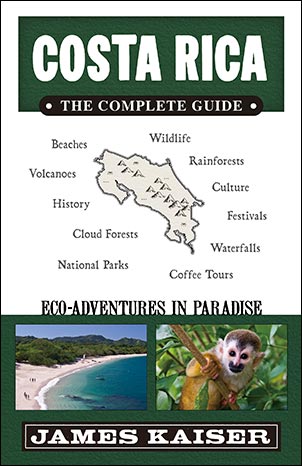 The #1 Costa Rica guidebook.Full-color and filled with insider tips.Plan the ultimate Costa Rica adventure!