This beautiful lake, lying just west of Arenal Volcano, is the largest man-made lake in Central America, measuring 30 kms (19 miles) long by 5 kms (3.1 miles) wide. A hydroelectric dam near the eastern end of the lake generates roughly 20% of Costa Rica's electricity—enough to power roughly 200,000 homes. Prior to the construction of the dam in 1979, much of the lake was a broad valley home to the small villages of Arenal and Tonadora. When the dam was built, the villagers were relocated to the town of Nuevo Arenal, which lies above the lake's northwest shore. The paved road that wraps around the lake's northern shore is home to a handful of hotels and restaurants. Nuevo Arenal, the lake's largest town, is located 46 km (29 miles) from La Fortuna (1-hour drive).
See Also:
Arenal Hotels
El Castillo Hotels
= Recommended
= Good Value

Lake Arenal Hotels
Plan the Perfect Trip to Costa Rica
Order Costa Rica: The Complete Guide!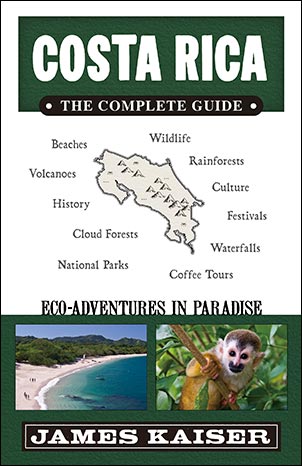 The #1 Costa Rica guidebook.Full-color and filled with insider tips.Plan the ultimate Costa Rica adventure!