This long, dark beach stretches between Playa Flamingo and Playa Conchal, two of the loveliest light sand beaches in Costa Rica. As a result, Playa Brasilito has been largely ignored by real estate developers, giving it an authentic Costa Rican vibe.
Near the southern end of the beach is the seaside village of Brasilito, centered around a palm-fringed soccer field with views of Brasilito Bay and the Catalina Islands. A handful of shops, pulperías and sodas are clustered around the soccer field.
From Brasilito it's a 3-minute drive (10-minute walk) to stunning Playa Conchal. If you're planning on spending the day at Conchal, consider one of the restaurants in Brasilito for lunch, dinner or sunset cocktails. Brasilito is 17 kms (10.5 miles) north of Tamarindo (30-minute drive) and 62 kms (38.5 miles) south of Playa de Coco (1-hour drive).
= Recommended
= Good Value

Best Hotels in Playa Brasilito
Plan the Perfect Trip to Costa Rica
Order Costa Rica: The Complete Guide!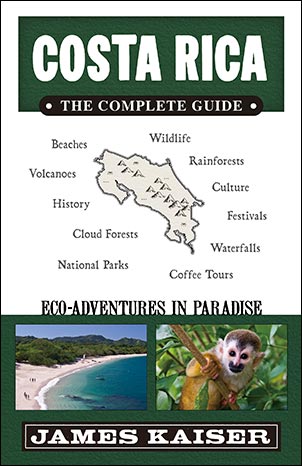 The #1 Costa Rica guidebook.Full-color and filled with insider tips.Plan the ultimate Costa Rica adventure!