Angels Landing is one of the most iconic hikes in Zion National Park—and with good reason. The trail to the seemingly inaccessible summit passes along a thin, rocky ridge with 1,000-foot dropoffs on either side. Only thick metal chains bolted into the rock offer protection in the form of handholds.
Though not technically challenging, Angels Landing is not for those with a fear of heights. Be aware that over a dozen people have died on the trail. (See the "Death on Angels Landing" section below.) Also be aware that hundreds of thousands more have lived—and experienced views they will never forget.
Standing on the summit of Angels Landing, surrounded by extraordinary panoramas in the heart of Zion Canyon, is nothing short of sublime. If you've got the mental and physical stamina to conquer this 1,500-foot altar, Angels Landing will leave you in a state of rapture.
Angels Landing Trail Facts
Difficulty: Strenuous
Hiking Time: 4–5 hours
Distance: 5 miles round-trip
Elevation Change: 1,488 feet
Best Time to Hike Angels Landing
Spring and Fall are the best seasons to hike Angels Landing. In summer the trail is extremely crowded. In winter the trail can be icy and dangerous.
Angels Landing Trailhead
The trail to Angels Landing starts near The Grotto shuttle stop (#6). Tip: Use the bathrooms at The Grotto; the toilets at Scout Lookout are overwhelmed. From the shuttle stop, cross the road and walk across the footbridge over the Virgin River. Turn right and follow the well-trodden trail.
Trail Description
The trail to Angels Landing starts across the street from The Grotto (shuttle stop #6). After crossing a footbridge, stroll above the west bank of the Virgin River, then ascend toward the steep cliffs looming above.
As you climb higher and higher, gorgeous views of Zion Canyon unfold below. A series of switchbacks takes you to a long, straight section blasted into the side of Cathedral Mountain. Although the dropoff is steep, the trail is fairly wide and rocks provide a small barrier on the edge. After rounding a corner you'll head into Refrigerator Canyon.
Refrigerator Canyon (1.3 miles)
Carved deep into the cliffs between Cathedral Mountain and Angels Landing, Refrigerator Canyon receives little sunlight and is noticeably cooler than the rest of the trail. Take some time to enjoy the fabulous geology. Also notice the plants, many of which are normally found at higher (cooler) elevations. Particularly noteworthy are bigtooth maples, whose leaves turn bright red in autumn.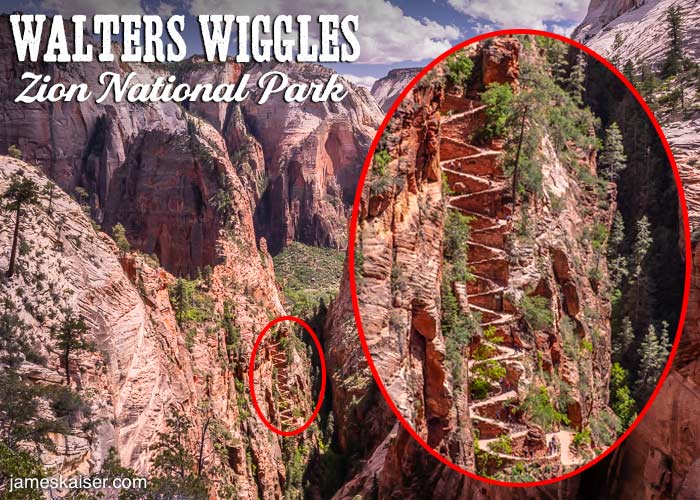 Walter's Wiggles (1.8 miles)
To exit Refrigerator Canyon you'll need to climb Walter's Wiggles, a series of 21 steep switchbacks. The Wiggles aren't technically demanding, but their 19% grade is sure to quicken your pulse. The switchbacks are named after Walter Ruesch, the park's first custodian (superintendent), who helped design and build the trail in the mid-1920s.
Scout Lookout (2.1 miles)
Beyond the top of Walter's Wiggles lies Scout Lookout, the final patch of non-scary terrain before the knife-edge route to Angels Landing begins. This is a great place to stop for a snack or lunch, but watch out for aggressive squirrels and chipmunks. The fearless rodents will nibble holes in unattended backpacks in their quest for tasty people food. Two toilets are perched above Scout Lookout—and you might need to use them after glimpsing the final stretch of trail.
The Spine (Final 0.4 Miles)
This is, without question, the most intimidating section of the hike. It's also what makes Angels Landing legendary. "The construction of this trail which ascends the spine of a steep-sided sandstone cliff was unique and daring," says the National Register of Historic Places. "Angels Landing is one of the most dramatic trails ever built by the Park Service."
Although the elevation gain is just 300 feet, it feels far greater. Much of this section has chains bolted into the rock to use as handholds. There are a few sections that require short climbs, plus several very exposed sections.
Crowds often complicate the hike. Be respectful. Don't rush.
Angels Landing Summit
The summit of Angels Landing, 5,790 feet above sea level, has no guardrails but there's enough space to spread out and relax on the relatively flat peak. After enjoying the gorgeous, 260-degree views in the heart of Zion Canyon, head back the way you came.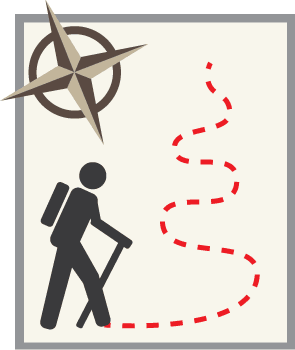 Looking for a Color Topographic Hiking Map of Angels Landing?
There's one in Zion: The Complete Guide!
Is Hiking Angels Landing Dangerous?
Everyone knows falling is the number one danger on Angels Landing … right?
Wrong!
Based on the number of incidents, squirrel and chipmunk bites are actually the #1 danger on Angels Landing. Most bites happen at Scout Lookout, where many hikers stop for a snack or lunch, and where local rodents are unusually aggressive. The real problem, however, is people feeding the adorable critters. Contrary to Hollywood wisdom, chipmunks won't sing and dance and take you on a fabulous adventure to meet your true love. They'll bite your hand, resulting in blood, stitches or even disease.
Of course, falling is far more consequential. But if you're cautious and act responsibly, you should be fine. Don't let your fear of falling distract you from the far more common threats of dehydration and heat stroke, both of which can lead to impaired judgement—which increases your chance of falling. Another great way to avoid falling is to skip the trail entirely when conditions are wet, icy or stormy.
Death on Angels Landing
As of this writing, a sign at the Angels Landing trailhead states that seven people have died falling from cliffs along the trail since 2004.
Scary? Sure. But in the seven-year period from 2011 to 2017 nobody died, despite a surge in visitation. And prior to 2000 (aka the millennia before dramatic danger selfies), just one person died falling off the trail.
It's true that Angels Landing is riskier than your average trail, but it's also worth remembering that well over 99.99% of Angels Landing hikers have lived. Always use caution, and be aware that more people die descending Angels Landing than ascending. That might be because they're tired. Another possibility is that some hikers acquire a false sense of confidence upon reaching the summit, then get reckless on the way down.
Be careful when hiking and treat this magnificent trail with the respect it deserves.
Angels Landing Hiking Permits
As of this writing, permits are not required to hike Angels Landing, but that will likely change soon. During peak season large crowds are impacting both visitor experience and safety. In 2018 the National Park Service held public forums about potential changes to the current system. Check the Zion National Park website for the most up-to-date information.
Plan the Perfect Trip to Zion!
Order Zion: The Complete Guide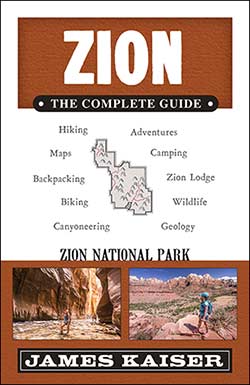 The #1 Zion guidebook.Full-color and filled with insider tips.Plan the ultimate Zion adventure!