The town of Twentynine Palms is located just north of Joshua Tree National Park's Oasis Visitor Center. The economy and pulse of Twentynine Palms revolve around the world's largest marine base, which is located on the northern edge of town.
Lying at an elevation of 2,000 feet, Twentynine Palms is located in the Mojave Desert. In the summer it's scotching hot, often breaking 100˙F (37˙C). In the winter temperatures can drop as low as 10˙F (-12˙C), and snow sometimes covers the ground. Although much of the town is dominated by chain restaurants and chain hotels, there are a handful of funky independent hotels.

= Recommended
Moderately-Priced Hotels in Twentynine Palms
Budget Hotels in Twentynine Palms
Plan the Perfect Trip to Joshua Tree
Order Joshua Tree: The Complete Guide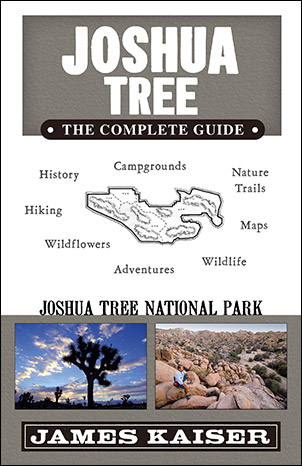 The bestselling Joshua Tree guidebook for over a decade.Full-color and filled with insider tips.Save time & money!