*Hiking Grand Canyon's Cape Final Trail adapted from Grand Canyon: The Complete Guide
Hiking Grand Canyon's Cape Final Trail
Difficulty: Easy
Distance: 4 miles, round-trip
Hiking Time: 2 hours
Elevation Change: 150 feet
Cape Final is one of the best hikes on Grand Canyon's North Rim. The trail heads to the easternmost tip of Walhalla Plateau, offering sweeping views of the Vishnu Temple, Jupiter Temple and eastern Grand Canyon. The views are among the finest on the North Rim, and due to Cape Final's relatively remote location crowds are generally few and far between.
From Cape Royal Road, the trail heads through an open ponderosa forest, then strolls past cacti and pinyon pines. Cape Final itself, reached via a faint path, can be a bit hard to find—look for the USGS datum points embedded in the bedrock at the overlook.
Backpacking note: It's possible to camp at Cape Final. The park's Backcountry Office grants one camping permit per night. If you're lucky enough to get your hands on that permit, you'll have Cape Final all to yourself at night!
Trailhead The Cape Final Trail starts along Cape Royal Road. The small trailhead (which can be easy to miss) starts roughly 11.8 miles south of the junction with Point Imperial Road (2.5 miles north of the end of Cape Royal Road).
---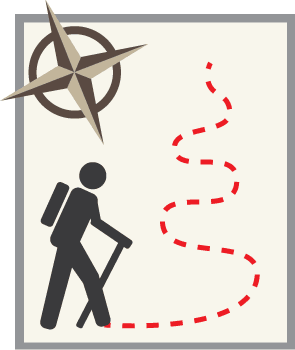 Looking for a Color Topographic Cape Final Hiking Map?
There's one inside Grand Canyon: The Complete Guide!
---
View from Cape Final
Double rainbow!
Lightning storm in the distance
Plan the perfect trip to Grand Canyon!
Order Grand Canyon: The Complete Guide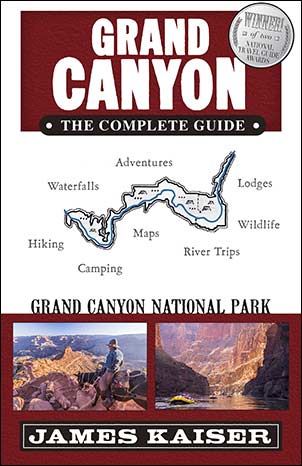 My award-winning, full-color Grand Canyon guidebook is filled with insider tips. Save time & money. Plan the ultimate Grand Canyon adventure!