In 1953 an American sea turtle researcher named Archie Carr traveled to the remote village of Tortuguero ("Place of the Turtles") to investigate reports of a large turtle nesting ground. He was amazed by what he saw.
Tortuguero, Carr realized, was the most important green sea turtle nesting ground in the Western Hemisphere. Each year between June and October, tens of thousands of green sea turtles returned to the dark sand beach to lay their eggs.
Recognizing the region's ecological importance, Carr alerted the Costa Rican government and in 1975 over 35 km (22 miles) of beach were set aside as Tortuguero National Park.
= Recommended
= Good Value

Tortuguero Hotels – Luxury
Tortuguero Hotels – Moderately Priced
Tortuguero Hotels – Budget
Plan the Perfect Trip to Costa Rica
Order Costa Rica: The Complete Guide!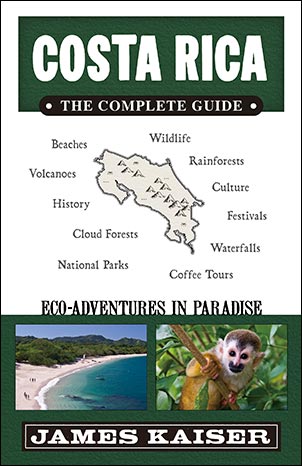 The #1 Costa Rica guidebook.Full-color and filled with insider tips.Plan the ultimate Costa Rica adventure!