Nestled in a gorgeous mountain valley where the hills are covered in coffee farms, Santa María de Dota gets my vote for the most authentic small town in Costa Rica. The pace of life is delightfully laid-back, and during peak harvest (Dec–Feb) indigenous Guaymí migrant workers in colorful clothes stroll around town. Santa María's main attraction is Coopedota, the local coffee cooperative that works with over 700 local farmers to process, pack and ship their delicious harvest around the world.
= Recommended
= Good Value
= Rated 4 or 5 "Green Leaves" by Costa Rica's Certification for Sustainable Tourism Program

Santa María de Dota Hotels – Moderately Priced
Santa María de Dota Hotels – Budget
Plan the Perfect Trip to Costa Rica
Order Costa Rica: The Complete Guide!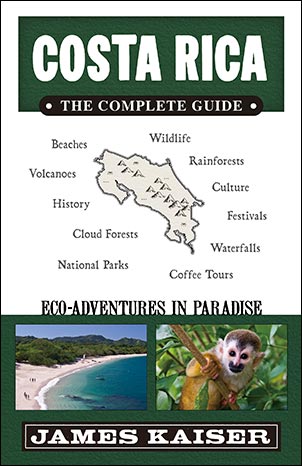 The #1 Costa Rica guidebook.Full-color and filled with insider tips.Plan the ultimate Costa Rica adventure!