This large, light gray sand beach has long been one of the Nicoya Peninsula's most popular destinations among vacationing Ticos. Its relative proximity to San José—the first big beach on the Nicoya Peninsula serviced by decent roads—lures a steady stream of middle- and upper-class Costa Rican families on weekends and holidays. Unlike many beaches on the Nicoya Peninsula, there's no single activity or superlative that defines Samara. No "must-see" reason to visit. Instead, Samara offers a little bit of everything—swimming, snorkeling, sea kayaking, nightlife—in a beach town that remains true to its Tico roots. There are no mega-resorts dominated by foreigners here, just a number of small-scale hotels, bars and restaurants scattered along the palm-fringed beach. All in all, the town remains charming in a scruffy kind of way. If you're looking for luxury, look elsewhere. But if you're looking for a reasonably-priced, family-friendly beach that isn't overdeveloped—yet still has plenty to do—Samara is a good bet.
= Recommended
= Good Value

Samara Hotels – Luxury
Samara Hotels – Moderately Priced
Samara Hotels – Budget
Plan the Perfect Trip to Costa Rica
Order Costa Rica: The Complete Guide!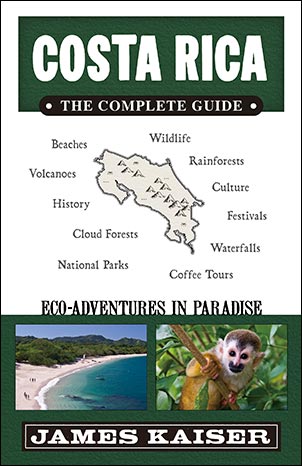 The #1 Costa Rica guidebook.Full-color and filled with insider tips.Plan the ultimate Costa Rica adventure!