This stunning river, located near the base of the Tenorio Volcano, is one of Costa Rica's most beautiful destinations. Its water is tinted brilliant blue by naturally occurring minerals (celeste means "sky-blue" in Spanish), and trails alongside the river head to a stunning waterfall and nice views of the volcano's peak. If you're looking for an outdoor destination that's lush, beautiful and off-the-beaten path, it's hard to beat the Río Celeste. Although far less famous than other popular sights in the Northern Mountains, I consider it one of the region's highlights.
= Recommended
= Good Value

Rio Celeste Hotels – Luxury
Rio Celeste Hotels – Moderately Priced
Rio Celeste Hotels – Budget
Cabinas Piuri (8324-3064)
Plan the Perfect Trip to Costa Rica
Order Costa Rica: The Complete Guide!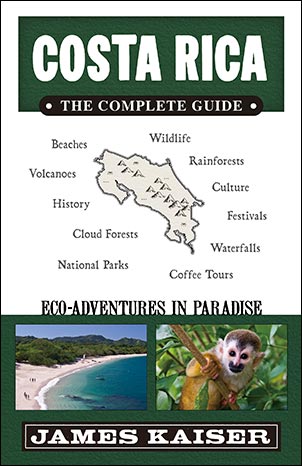 The #1 Costa Rica guidebook.Full-color and filled with insider tips.Plan the ultimate Costa Rica adventure!