This rugged national park, located in the northwest corner of Costa Rica, is famous for great hiking trails and unusual volcanic geology. The name Rincón de la Vieja literally means "Old Woman's Corner," but in this case it's best translated as "Witch's Hideout." After spending some time in the park you'll understand why. A wide range of unusual volcanic features—bubbling mud pots, sulfurous hot springs, steamy pits—give the park an eerie, haunted feel. This is Costa Rica's version of Yellowstone, providing an unusual glimpse of earth's dirty, smelly inner workings.
= Recommended
= Good Value

Rincon de la Vieja Hotels – Moderately Priced
Rincón de la Vieja Hotels – Budget
Plan the Perfect Trip to Costa Rica
Order Costa Rica: The Complete Guide!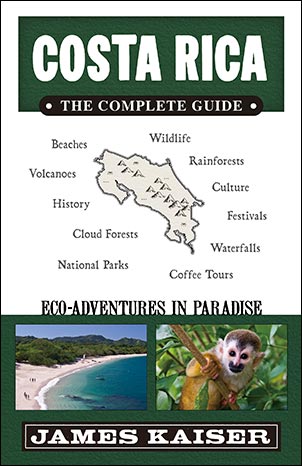 The #1 Costa Rica guidebook.Full-color and filled with insider tips.Plan the ultimate Costa Rica adventure!