Playa Hermosa ("Beautiful Beach") lies just 3 km (1.9 miles) south of Jacó, but this tiny surf village feels like it's a world away. There are only a handful of small hotels set back from the black sand beach, which, despite its Spanish name, is hardly among the most beautiful in Costa Rica. But all that matters to the surfers are the terrific waves offshore. Playa Hermosa is one of the most consistent and powerful breaks in Costa Rica, picking up nearly any swell that passes through. The waves break on most tides, and because the beach is over 5 km (3 miles) long, crowds are rarely a problem.
= Recommended
= Good Value

Playa Hermosa Hotels
Plan the Perfect Trip to Costa Rica
Order Costa Rica: The Complete Guide!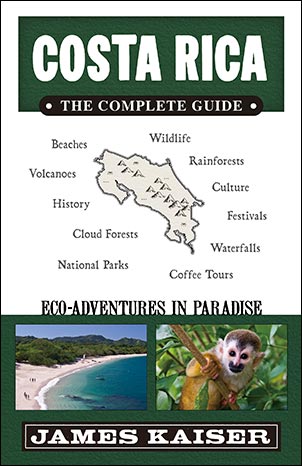 The #1 Costa Rica guidebook.Full-color and filled with insider tips.Plan the ultimate Costa Rica adventure!