Though located between Jacó and Manuel Antonio—two of the most developed beach towns on the Pacific Coast—Playa Esterillos and Playa Bejuco are delightfully uncrowded. These long, gray sand beaches are set back from the Costanera Highway, so they've managed to remain low key despite the recent development boom. The beaches are located roughly 20 km (12.4 miles) south of Jacó and 40 km (25 miles) north of Manuel Antonio. Playa Esterillos is over 9 km (5.6 miles) in length and divided into three sections: Esterillos Oeste ("West"), Esterillos Centro ("Center") and Esterillos Este ("East"). Playa Bejuco is located southeast of Esterillos. Both are best visited at low tide when the beach is enormous.
= Recommended
= Good Value

Playa Esterillos Hotels
Plan the Perfect Trip to Costa Rica
Order Costa Rica: The Complete Guide!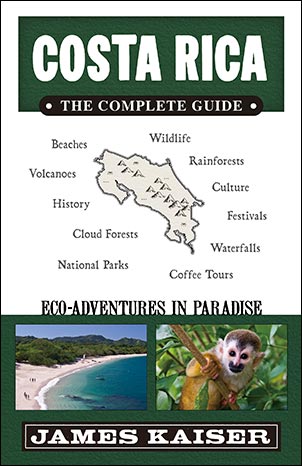 The #1 Costa Rica guidebook.Full-color and filled with insider tips.Plan the ultimate Costa Rica adventure!