Located just 8 km (5 miles) south of Tamarindo, these two beaches are like a time-warp back to the fabled "Costa Rica of 20 years ago." The roads are terrible, the small villages are run-down and the scenery is dominated by farms and forests. The real action lies offshore, where you'll find some of the best surfing in the northern Nicoya. When the swells get big (8 feet or above) and other breaks start to close out, the waves here just get bigger and better. If you're an experienced surfer looking for an undeveloped beach with killer waves, you're gonna love it here. From Tamarindo it's a roughly 30-minute drive to Playa Avellanas, then another 10-minute drive south to Playa Negra. A rental car is definitely recommended here. There are about a dozen hotels scattered between the two beaches, ranging from $15 hostels to more upscale options.
= Recommended
= Good Value
Playa Avellanas & Playa Negra Hotels
Plan the Perfect Trip to Costa Rica
Order Costa Rica: The Complete Guide!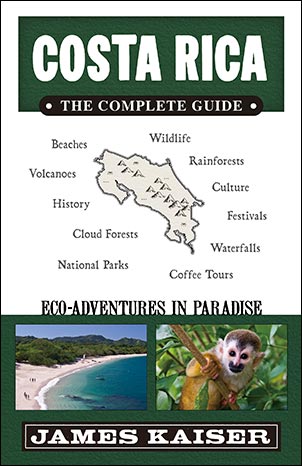 The #1 Costa Rica guidebook.Full-color and filled with insider tips.Plan the ultimate Costa Rica adventure!