This dark sand beach, a 20-minute drive north of Nosara, is home to one of nature's most incredible spectacles. Once a month between July and December, thousands of olive ridley sea turtles visit Ostional at the same time to lay their eggs in the sand. This phenomenon, called an arribada, lasts 4–7 days, and during this time the beach is covered with hundreds, and sometimes thousands, of turtles. The largest arribadas contain tens of thousands of turtles with each turtle laying roughly 100 eggs.
Arribadas only happen in a handful of places in the world. Although the reason for mass nesting is unclear, scientists believe it is a form of defense against predators. By laying hundreds of thousands of eggs, turtles simply overwhelm predators such as coatis and vultures that feed on the eggs. Although arribadas technically take place all year at Ostional, they are very small from January to June. Large arribadas generally start in July, and they grow progressively larger until they reach their peak in October. The exact timing depends on the moon and the tides, but arribadas often start about a week after the full moon. Equally impressive are the mass hatchings of baby turtles, which take place 45–55 days after an arribada.
= Recommended
= Good Value

Ostional Hotels – Expensive
Ostional Hotels – Moderately Priced
Ostional Hotels – Budget
Cabinas Ostional (2682-0428)
Plan the Perfect Trip to Costa Rica
Order Costa Rica: The Complete Guide!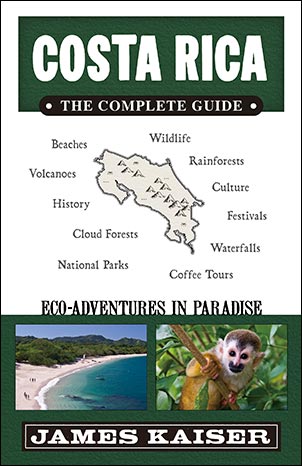 The #1 Costa Rica guidebook.Full-color and filled with insider tips.Plan the ultimate Costa Rica adventure!