Spending the night at a Monteverde hotel is one of the best ways to experience Costa Rica's cloud forest. Tropical cloud forests are some of the world's most incredible ecosystems, and Costa Rica is home to one of the world's most incredible cloud forests: Monteverde. Located near the crest of the Tilarán Mountain Range, its cool, misty forests are home to a stunning range of plants and animals, from the resplendent quetzal to the world's smallest orchid.
But Monteverde is more than just biodiversity. The surrounding region has coffee tours, hanging bridges and lots of outdoor adventures. If you're an eco-traveler looking for a family-friendly destination, and you don't mind chilly weather, it's hard to beat Monteverde.
= Recommended
= Good Value

Monteverde Hotels – Luxury
Monteverde Hotels – Moderately Priced
Monteverde Hotels – Budget
Plan the Perfect Trip to Costa Rica
Order Costa Rica: The Complete Guide!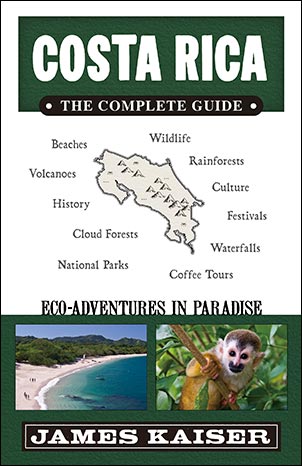 The #1 Costa Rica guidebook.Full-color and filled with insider tips.Plan the ultimate Costa Rica adventure!