Home to 60,000 people, Limón is the largest town on the Caribbean coast. A century ago it was a charming port town, shipping bananas and coffee to the U.S. and Europe. Although the nearby port of Moín continues to ship fresh fruit abroad, in recent years downtown Limon has fallen on hard times. The city center is gritty and run-down, and crime is a persistent problem. As a result, most visitors avoid Limón in favor of more beautiful destinations. These days the top reason to visit Limon is to check out the town's annual Carnaval celebration, which coincides with Columbus Day (known locally as Día de la Raza, "Day of the Race") on October 12. It's a week-long celebration featuring music, dancing and parades spiced up with lots of Afro-Caribbean culture, particularly reggae and Calypso Limónense.
Limón Hotels
Plan the Perfect Trip to Costa Rica
Order Costa Rica: The Complete Guide!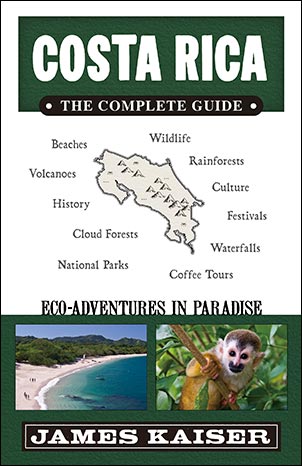 The #1 Costa Rica guidebook.Full-color and filled with insider tips.Plan the ultimate Costa Rica adventure!