Located near the northern tip of the Osa Peninsula, Drake Bay is one of the wildest, most remote places in Costa Rica. Nearly all visitors arrive by plane or boat, and once you're here you're largely disconnected from the modern world. Which, of course, is exactly the point.
Lying between stunning Corcovado National Park to the south and gorgeous Isla de Caño to the east, Drake Bay is an eco-traveler's paradise. Although the tiny village is humble and unassuming, the surrounding coastline does not lack for luxury. In fact, Drake Bay is home to some of the top ecolodges in the country, some of which charge upwards of $1,000 a night. But Drake Bay is also home to several excellent mid-range hotels and some good budget options.
= Recommended
= Good Value

Drake Bay Hotels – Luxury
Drake Bay Hotels – Moderately Priced
Drake Bay Hotels – Budget
Plan the Perfect Trip to Costa Rica
Order Costa Rica: The Complete Guide!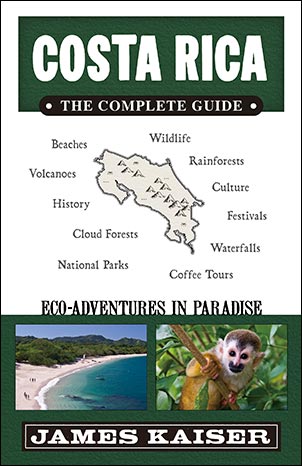 The #1 Costa Rica guidebook.Full-color and filled with insider tips.Plan the ultimate Costa Rica adventure!