This rustic surf town is famous for great waves, beautiful waterfalls and a funky, party-friendly vibe. But despite its popularity, Dominical has managed to preserve its small town charm. The roads are unpaved, businesses are small mom and pop affairs, and there are still plenty of budget hotels just a short walk from the beach. If you're a surfer in search of a genuine surf town that offers more than just waves, Dominical is a great choice. And if you're a backpacker in search of a laid-back beach town that isn't too touristy (yet still offers yoga and vegan food), Dominical is also a great choice.
= Recommended
= Good Value

Dominical Hotels – Luxury
Dominical Hotels – Moderately Priced
Dominical Hotels – Budget
Plan the Perfect Trip to Costa Rica
Order Costa Rica: The Complete Guide!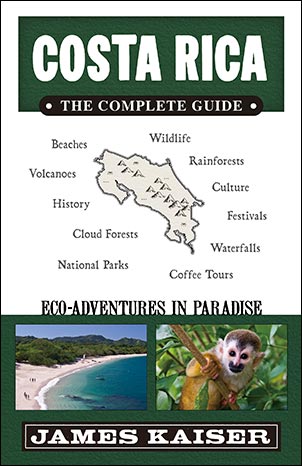 The #1 Costa Rica guidebook.Full-color and filled with insider tips.Plan the ultimate Costa Rica adventure!