For travelers in search of lazy days and mellow nights, the tiny village of Cahuita won't disappoint. Located next to beautiful Cahuita National Park, it combines user-friendly eco-tourism with a laid back Afro-Caribbean vibe. If you're looking for an authentic, chilled-out destination away from the hustle and bustle of trendy Puerto Viejo, Cahuita is the place to be.
Cahuita's main attraction is Cahuita National Park, a prominent peninsula that lies east of the village. Established to preserve a large coral reef just offshore, it was one of Costa Rica's first protected areas. A 9-km (5.6-mile) trail wanders along the perimeter of the peninsula, passing by beautiful beaches and lush jungles filled with monkeys, sloths and other amazing wildlife.
The offshore scenery is equally impressive, with dozens of tropical fish species swimming among the colorful coral reef. Not surprisingly, snorkeling is one of Cahuita's most popular activities.
Want to learn more about Cahuita? Check out Costa Rica: The Complete Guide
= Recommended
= Good Value

Cahuita Hotels – Luxury
Cahuita Hotels – Budget
Cahuita National Park Hotel (2755-0244)
Plan the Perfect Trip to Costa Rica
Order Costa Rica: The Complete Guide!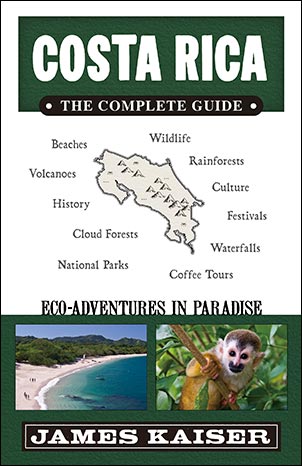 The #1 Costa Rica guidebook.Full-color and filled with insider tips.Plan the ultimate Costa Rica adventure!