Camping near Yosemite is your best option if all the campgrounds in Yosemite National Park are full. This often happens during peak season in June, July and August, and on weekends from May through September.
Fortunately, there are some terrific public campgrounds in the national forests just outside the park. There are also several private campgrounds near the park that offer restrooms and hot showers.
In my opinion, the best campgrounds near Yosemite are located near Tioga Pass. There are also some great campgrounds near Yosemite's Arch Rock Entrance.
See also: Camping in Yosemite National Park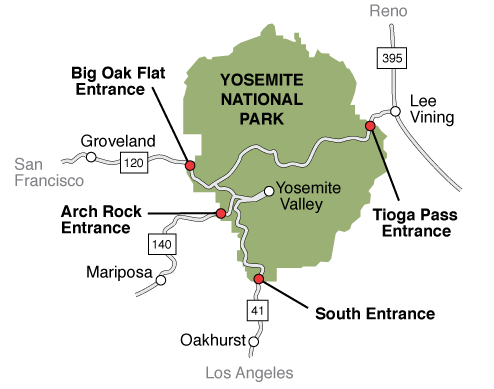 ---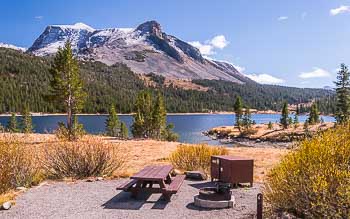 Located at Yosemite's eastern boundary, Tioga Pass is the gateway to Tuolumne Meadows and the High Sierra.
---
Located on the banks of the Merced River, Arch Rock Entrance is the closest entrance to Yosemite Valley.
---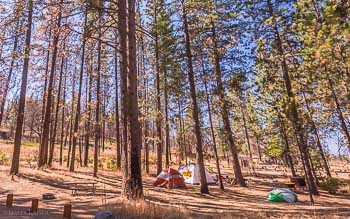 Most visitors from San Francisco enter Yosemite at Big Oak Flat entrance.
---
South Entrance, located near Wawona and the Mariposa Grove of Giant Sequoias, is the most popular entrance for visitors arriving from southern California.
---
Plan the Perfect Trip to Yosemite!
Order Yosemite: The Complete Guide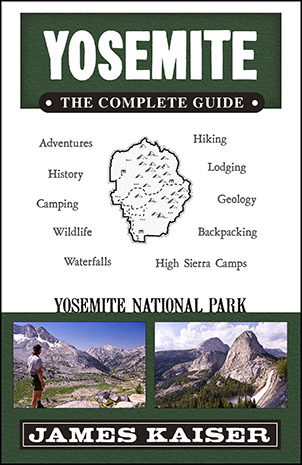 The bestselling guidebook to Yosemite.Full-color and filled with insider tips.Plan the ultimate Yosemite adventure!