How did I get the best job in world? It's a long story. But here's the short version:
In 1999, after graduating from Dartmouth College, I went back to Maine, where I was born and raised, and wrote Acadia: The Complete Guide. When it came out the response was overwhelming. People came up to me at book signings with dog-eared copies of my book, telling me it was the only guide they used.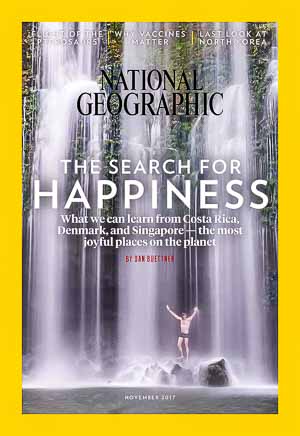 Thinking I might have a knack for guidebook writing, I moved to California and wrote guidebooks to Joshua Tree, Grand Canyon and Yosemite. After those books became bestsellers, I went to Costa Rica — a country filled with national parks — and wrote Costa Rica: The Complete Guide.
My guidebooks have sold over 100,000 copies, and each of my guides to Acadia, Yosemite, Grand Canyon and Joshua Tree have been the bestselling guidebooks to their respective national parks.
In 2016, to help celebrate the National Park Service centennial, I put together a national park slideshow presentation for elementary schools. This coincided with the launch of Every Kid In A Park, which gives free park passes to every fourth grader in America. My goal is to inspire the next generation to appreciate national parks in America — and beyond.
Thanks for your support!
---
Follow my Adventures on
Facebook
Instagram
Pinterest
Twitter
Subscribe to my photo-filled newsletter
Contact
Question or comment? Email me: [email protected]
In the News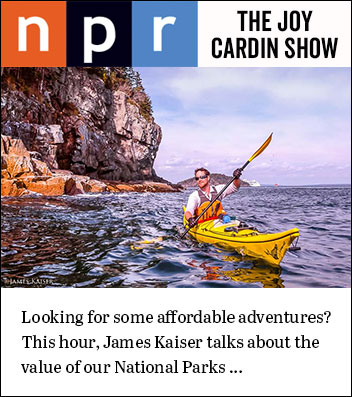 National Park Slideshow in Bar Harbor, Maine
Travel Channel: Pack Your Tech Like a Pro
Huffington Post: Costa Rica's Best Hidden Beaches
USA Today: Hidden Islands You've Never Heard Of (my pick: Isle au Haut)
Publishers Weekly: The Rise and … RIse of Indie Travel Guides
Tico Times: Guidebook Offers New Take On Costa Rica
Interview with Rudy Maxa
OARS: Where the Wine Flows Like Whitewater
Talking Travel Bargains with Pauline Frommer
Interview with Bonjour Colorado
Wandering Educators: Meet James Kaiser
Interview with Dave's Travel Corner
Interview in The Dartmouth
Interview in the Bangor Daily News (my hometown paper!)