Difficulty: Strenuous
Distance: 3 miles, Round-trip
Hiking Time: 2–3 Hours
Elevation Change: 977 feet
Rising above some of the most spectacular scenery in the park, Ryan Mountain is one of Joshua Tree's top attractions.
At 5,457 feet it's the fifth highest peak in the park, but the hike to its summit starts at 4,480 feet, which means you're only looking at 977 feet of total elevation change.
The trail starts from the Ryan Mountain parking area, merges with a trail from Sheep Pass Campground, and then follows a well-traveled route to the top. The trail wraps around the craggy, northwest corner of the mountain (offering great views of Hidden Valley and the Wonderland of Rocks below) before tucking into a deep cleft as it nears the peak.
Panoramic views roll down from the top, filled with broad valleys, crumbling mountains, and miles of blue sky above. On clear days the view includes Mt. San Jacinto and Mt. San Gorgonio, two of the highest peaks in Southern California.
Trailhead: The Ryan Mountain Trail starts at the Ryan Mountain parking area, located just off Park Boulevard between Queen Valley and Lost Horse Valley at the base of Ryan Mountain.
Ryan Mountain Trail Photos
Ryan Mountain profile.
View of the Wonderland of Rocks from Ryan Mountain.
View from Ryan Mountain.
Plan the Perfect Trip to Joshua Tree
Order Joshua Tree: The Complete Guide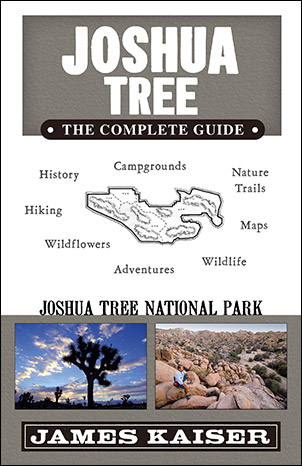 The bestselling Joshua Tree guidebook for over a decade.Full-color and filled with insider tips.Save time & money!