The town of Flagstaff is located 80 miles south of Grand Canyon's South Rim (1.5-hour drive). With a population of 70,000, Flagstaff is the largest town anywhere near the South Rim. If you can't find a hotel in Grand Canyon or the nearby town of Tusayan, you can certainly find one in Flagstaff.
Flagstaff Hotels
= Recommended
Plan the perfect trip to Grand Canyon!
Order Grand Canyon: The Complete Guide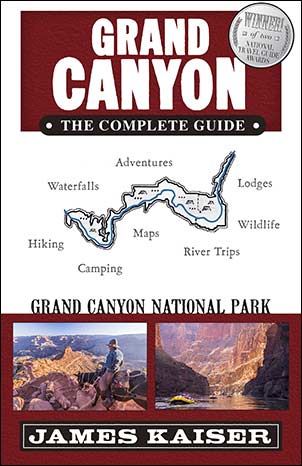 My award-winning, full-color Grand Canyon guidebook is filled with insider tips. Save time & money. Plan the ultimate Grand Canyon adventure!