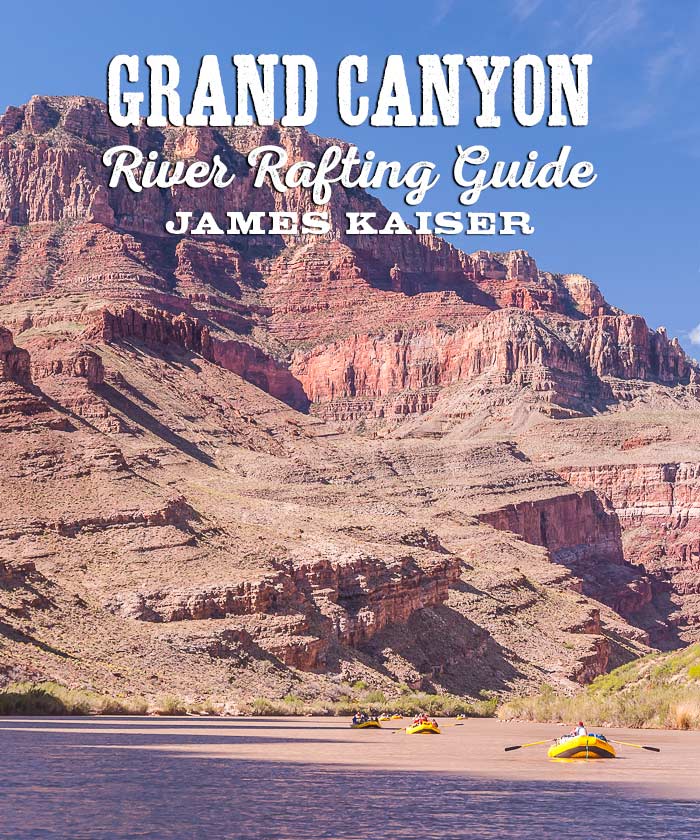 Grand Canyon River Trips
A river trip through Grand Canyon is one of Earth's most amazing outdoor adventures. Venture down the Colorado and you'll be treated to wild rapids, gorgeous sandy beaches, and some of the most stunning natural scenery in North America. The view from the rim is incredible, but the view from the river is beyond belief.
Over a dozen commercial outfitters are licensed to offer guided river trips through Grand Canyon. Overnight trips generally range in length from seven to eighteen days, and cost around $300 to $350 per person per day. The best trips are the multi-day adventures run between Lees Ferry (river mile 0) and Diamond Creek (river mile 226). One- to three-day "sampler" trips run at either end of the Canyon don't even come close to the scenery found in the heart of the park. Some companies also offer trips geared to specific interests such as hiking, photography, or natural history. But due to the immense popularity of all river trips and the limited number of passengers the national park service allows on the river each year, many trips are booked up to a year in advance.
Commercial outfitters run trips with both motorized and non-motorized boats. Motorized boats speed through the Canyon, allowing you to visit more sights in less time. While some people find this convenient, others dislike the whirlwind pace. Non-motorized boats come in two varieties: inflatable rafts and dories. Inflatable rafts cushion the impact of the rapids, resulting in a smoother ride. Rigid dories, piloted by skilled boatmen, offer a more tumultuous ride where flipping is a distinct possibility. But flipping is generally rare, and for many thrill seekers, elegant dory boats are the only way to go.
River-running season in Grand Canyon generally lasts from mid-April through early November. Summer is the most popular season, but it's also the worst time to go due to heavy crowds and scorching temperatures. The best time for a river trip is in the spring or the fall, when temperatures are mild and the river is much less crowded. Private, noncommercial river trips are also allowed, with private permits granted by lottery each year.
Plan the perfect trip to Grand Canyon!
Order Grand Canyon: The Complete Guide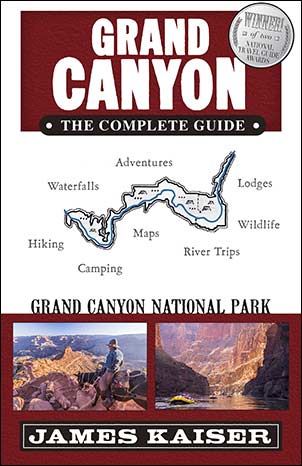 My award-winning, full-color Grand Canyon guidebook is filled with insider tips. Save time & money. Plan the ultimate Grand Canyon adventure!