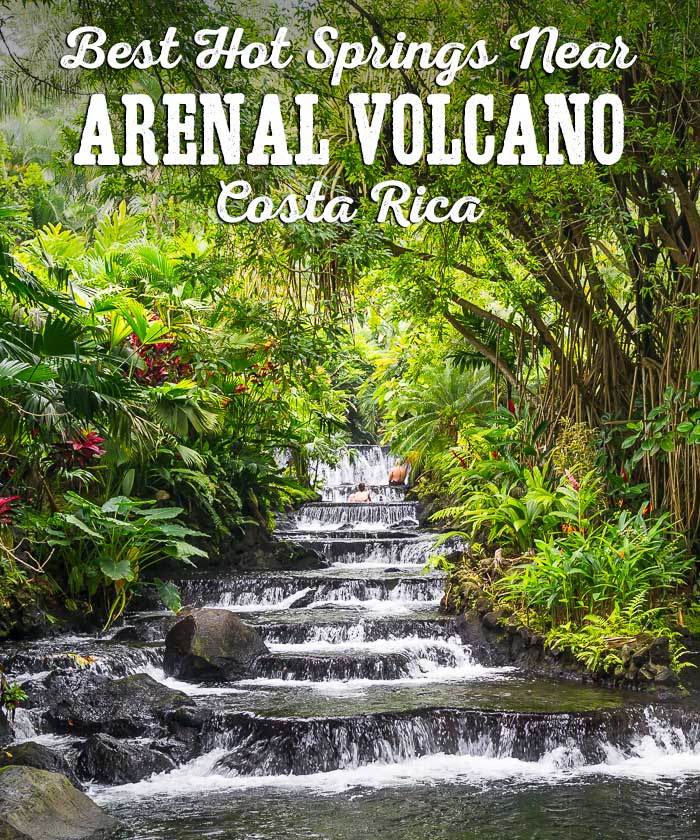 Costa Rica's Arenal Volcano is surrounded by beautiful, natural hot springs. Although the volcano itself recently went dormant after decades of regular eruptions, the lush geothermal hot springs nearby remain as soothing as ever.
After a long day of outdoor eco-adventures, there's no better way to relax than by soaking your bones in a steamy hot spring. Fortunately, there are a wide variety of options in the Arenal / La Fortuna area. There are luxury hot springs with hefty price tags, and budget hot springs that won't break the bank.
Listed below are Arenal's most famous and popular hot springs, all of which feature man-made pools fed by naturally heated water.
Tabacon Hot Springs
Tabacon was the first hot spring resort at Arenal, and it's the most luxurious by far. The pools are gorgeous, the landscaping is impeccable and the service is top-notch. In addition to thermal pools, there's a swim up bar and a zen-inspired adult-only area that's great for reading and relaxing. Of course, all this luxury comes at a price. But if you're looking to splurge, Tabacón is worth it.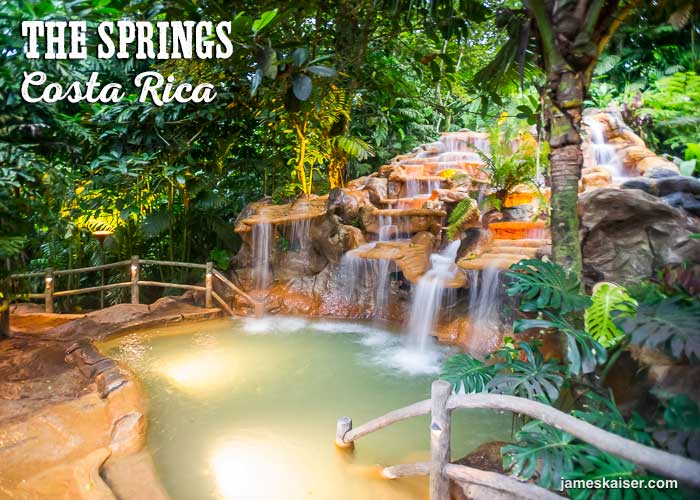 The Springs
If you like the idea of a large luxury hot spring resort but Tabacon seems a bit pricey, try The Springs. This large resort hotel features multi-level pools, swim-up bars, lush manicured hot springs and some of the most dramatic volcano views in town. The Springs' hot spring pass also includes access to the resort's private hiking trails and a wildlife center with wildcats and monkeys.
Eco-Termales Hot Springs
If you're interested in beautiful hot springs with a lush, natural feel and reasonable prices, Eco-Termales is the place for you. Though not as large and extensive as other hot springs, Eco-Termales focuses on simple elegance and a commitment to sustainability. To prevent overcrowding, they limit the number of guests during each of their three visitation periods (10am–1pm, 1pm–5pm, 5pm–9pm). Reservations required.
Tikoku Hot Springs
If you just want to soak your bones in some hot water — ultra-luxe, mega-lush fantasy landscapes be damned — check out the hot springs at Tikokú. These small, classy thermal pools are one of the best deals in town.
Baldi Hot Springs
Baldi is less expensive – and less luxurious – than other hot springs. It focuses more on crowd-pleasing features like water slides, swim-up bars and flatscreen TVs.
Free Hot Springs near Arenal
Most Arenal hot springs are located on private property, which means you'll have to pay to soak in the soothing waters. But just down the road from Tabacón there's a small bridge that crosses the Río Chollín. Scramble down the small hill next to the bridge and you'll discover beautiful, natural hot springs – free of charge!
Plan the Perfect Trip to Costa Rica
Order Costa Rica: The Complete Guide!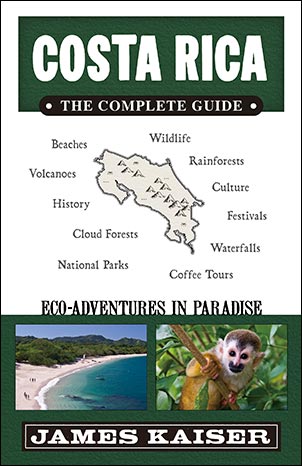 The #1 Costa Rica guidebook.Full-color and filled with insider tips.Plan the ultimate Costa Rica adventure!