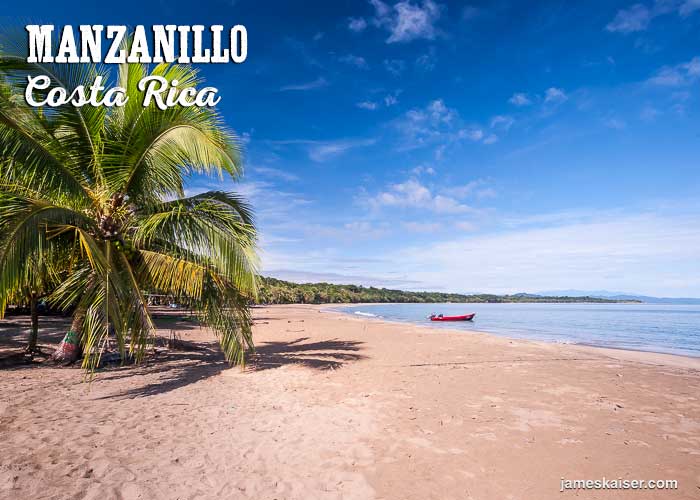 Playa Grande, Manzanillo's famous beach, is a broad crescent of golden sand that stretches over two miles.
Crystal clear water offshore Manzanillo.
The waters offshore Manzanillo are home to some of the most beautiful coral reefs in Costa Rica.
Hiking in the Gandoca-Manzanillo Refuge just south of Manzanillo.
Several great boat tours depart from Manzanillo.
Motoring east along the shore of the Gandoca-Manzanillo Refuge.
Coconut palms line the rugged coast east of Manzanillo.
A dolphin leaps out of the water to the delight of nearby spectators.
Punta Mona, located in the heart of the Gandoca-Manzanillo Refuge, is home to a beautiful white sand beach.
Exploring a hidden tropical beach east of Manzanillo.
Discover the best of Manzanillo
Plan the Perfect Trip to Costa Rica
Order Costa Rica: The Complete Guide!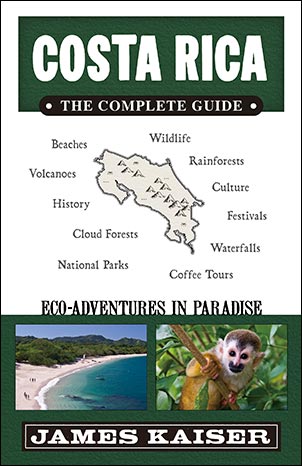 The #1 Costa Rica guidebook.Full-color and filled with insider tips.Plan the ultimate Costa Rica adventure!