Six Easy Tips to Find Peace & Quiet
Each year, over 300 million people visit America's National Parks. With all those fanny-packed, selfie stick-wielding tourists flooding popular viewpoints, should you even go?
Absolutely! I've spent the past two decades exploring some of America's most popular national parks, and I've learned that avoiding crowds is surprisingly easy. You just need to know a few simple tricks.
1. Visit Off-Season
At parks like Yellowstone and Acadia, over 60% of annual visitation occurs between Memorial Day and Labor Day. Crowds are much less of an issue the rest of the year. In addition, so-called "off months" are often the best months. Wildflowers decorate Grand Canyon in spring. Yosemite's waterfalls peak in May. Acadia's foliage is stunning in October. And don't forget winter. Many parks are stunning under a fresh blanket of snow, and you can enjoy the scenery on snowshoes or cross country skis. 
Of course, travel during the school year is difficult for many families. Fortunately, these next tips work just as well during the popular summer months.
2. Get up early
Sunrise is a breathtaking experience in any national park. But most visitors, snug in their hotel rooms or tents, sleep right through it. Wake up early and you'll be treated to incredible views without the crowds — even at some of the most popular viewpoints. And don't forget your camera. Sunrise bathes the landscape in soft, beautiful light — perfect for gorgeous photography.
3. Go for a Hike
Most national park visitors experience the scenery from the comfort of their cars. Many rarely venture more than a few feet from a parking lot. It's a sad state of affairs, but if you're looking to avoid crowds it's great news. Go for a hike and the crowds start to thin out. Choose a challenging trail and you'll start to wonder why people complain about overcrowding. Of course, some famous trails (like Angels Landing in Zion or the Mist Trail in Yosemite) still get crowded. But there are plenty of terrific, less-famous alternatives to choose from.
4. Avoid the Hotspots
National parks often have one or two "must-see" destinations: Old Faithful in Yellowstone, Tunnel View in Yosemite, Mather Point in Grand Canyon, Bear Lake in Rocky Mountain National Park. But take Robert Frost's advice and choose the road less traveled. It really will make all the difference. Follow the herds and you'll find more herds. Head someplace different and you'll likely discover, as I have, that some of the most beautiful places are often some of the most overlooked. This is where a good guidebook (hint, hint) can really come in handy.
5. See the Stars
After a long day of sightseeing, most national park visitors are eager hit the sack. But nighttime is when Mother Nature puts on one of her finest shows. Many national parks are located in remote areas free of light and air pollution, which means clear skies perfect for stargazing. Acadia boasts some of the darkest skies on the East Coast. Joshua Tree offers some of the clearest skies in Southern California. And the Colorado Plateau (home to Grand Canyon, Zion, Bryce, Canyonlands, Arches) has some of the best stargazing in America.
If you're not looking up at the stars, you're literally missing half the show. Most parks offer free astronomy programs, and many parks host annual star parties. Even if you don't know much about astronomy, national parks are a great place to learn.
6. Pack a Picnic
Park restaurants are often swamped with crowds at mealtimes, resulting in long, slow lines for mediocre cafeteria food. The solution? Pack a picnic. In addition to saving you time and frustration, a picnic will likely be tastier, healthier, and cheaper. Best of all, you can enjoy it at a stunning viewpoint while everyone else is waiting in line!
Plan the Perfect Trip to Yosemite!
Order Yosemite: The Complete Guide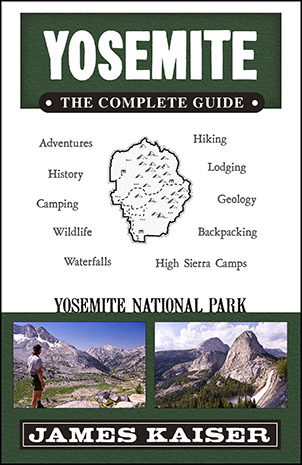 The bestselling guidebook to Yosemite.Full-color and filled with insider tips.Plan the ultimate Yosemite adventure!