Los pueblitos de Orderville y Mount Carmel Junction ofrecen buenas opciones de alojamientos cerca a East Zion. Un paraíso de roca arenisca ondulada, angostos cañones, y planicies forestales, East Zion es una de mis partes favoritas del Parque Nacional Zion.
En adición a paisajes fantásticos, East Zion es hogar de rutas de senderismo increíbles como Cable Mountain, Deertrap Mountain, y el East Rim Trail.
= Recomendado
Hoteles en East Zion – Costosos
Hoteles East Zion – Precio Moderado
Hoteles East Zion – Económicos
Plan the Perfect Trip to Zion!
Order Zion: The Complete Guide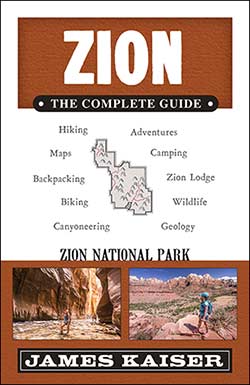 The #1 Zion guidebook.Full-color and filled with insider tips.Plan the ultimate Zion adventure!